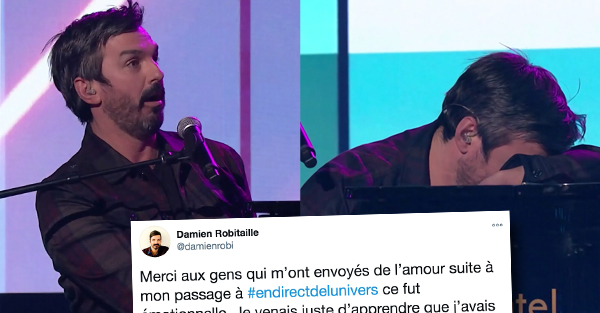 Damien Robitaille explains his touching reaction to the New Year's Day show
We can say that the show Live from New Years Day was a real success on December 31st. Good music, talented artists and emotion was at the rendezvous. We can say without a doubt that France Beaudoin and her entire team have successfully completed the challenge of presenting a festive, entertaining and touching program. Internet users underlined 2 striking moments during the show: Damien Robitaille's reaction when he saw his children and when singer Kim Richardson saw one of her friends and her mother sing with her.
Damien Robitaille explained on Twitter his reaction to the show. We can read: "Thanks to the people who sent me love after my time at #endirectdelunivers it was emotional. I had just learned that I was not allowed to join my daughters in Spain for the holidays. Seeing them my heart broke. But all is well don't worry!»
You can see the segment at 47 minutes 27 seconds on the tou.tv site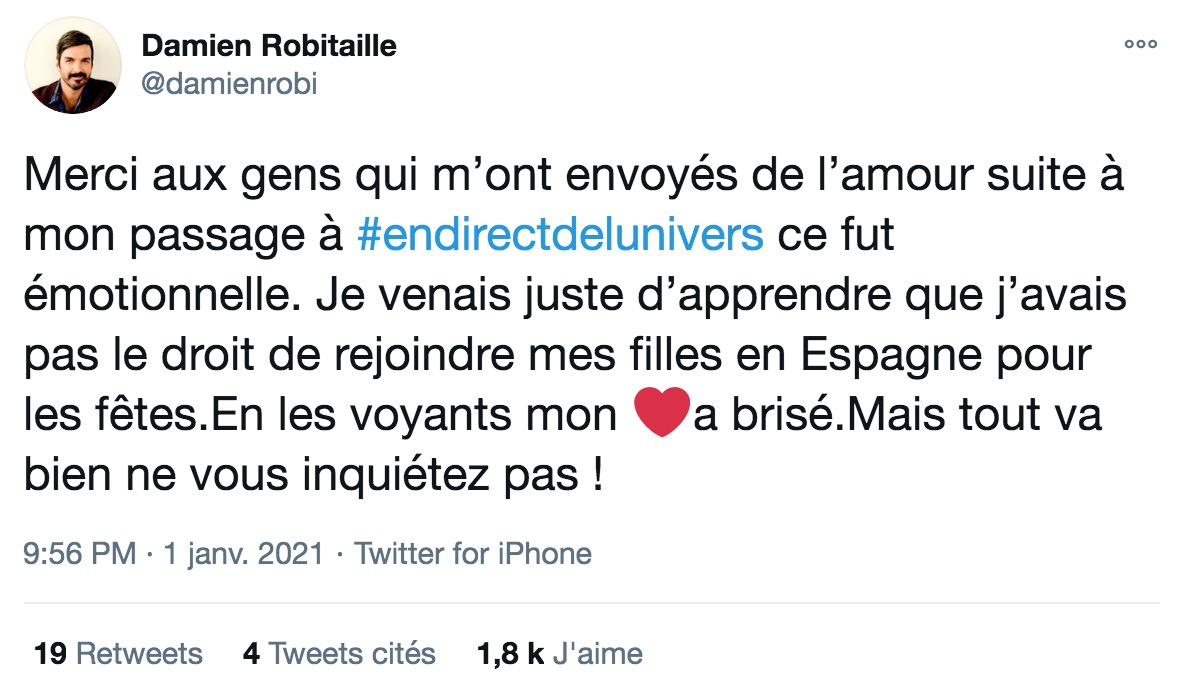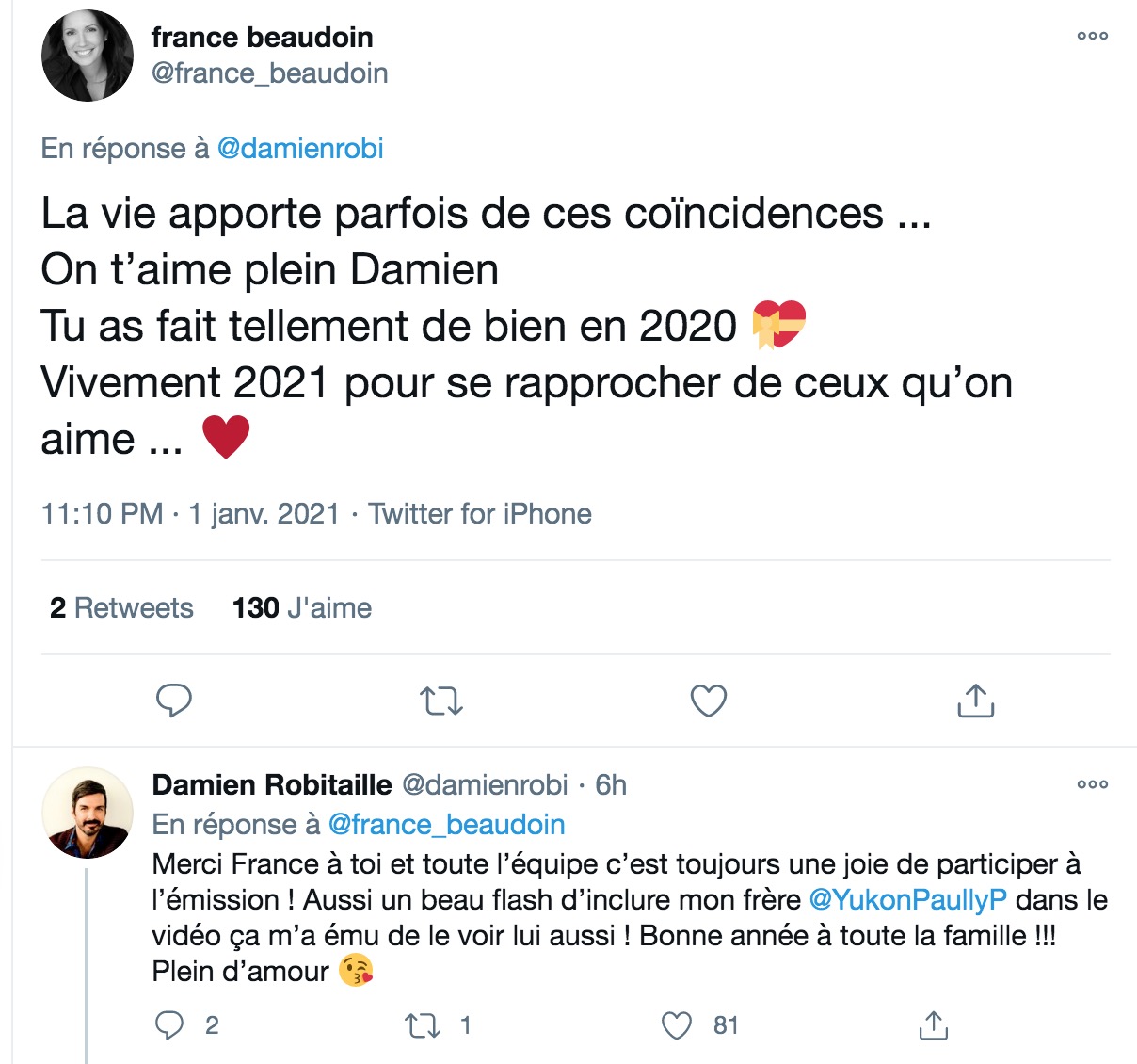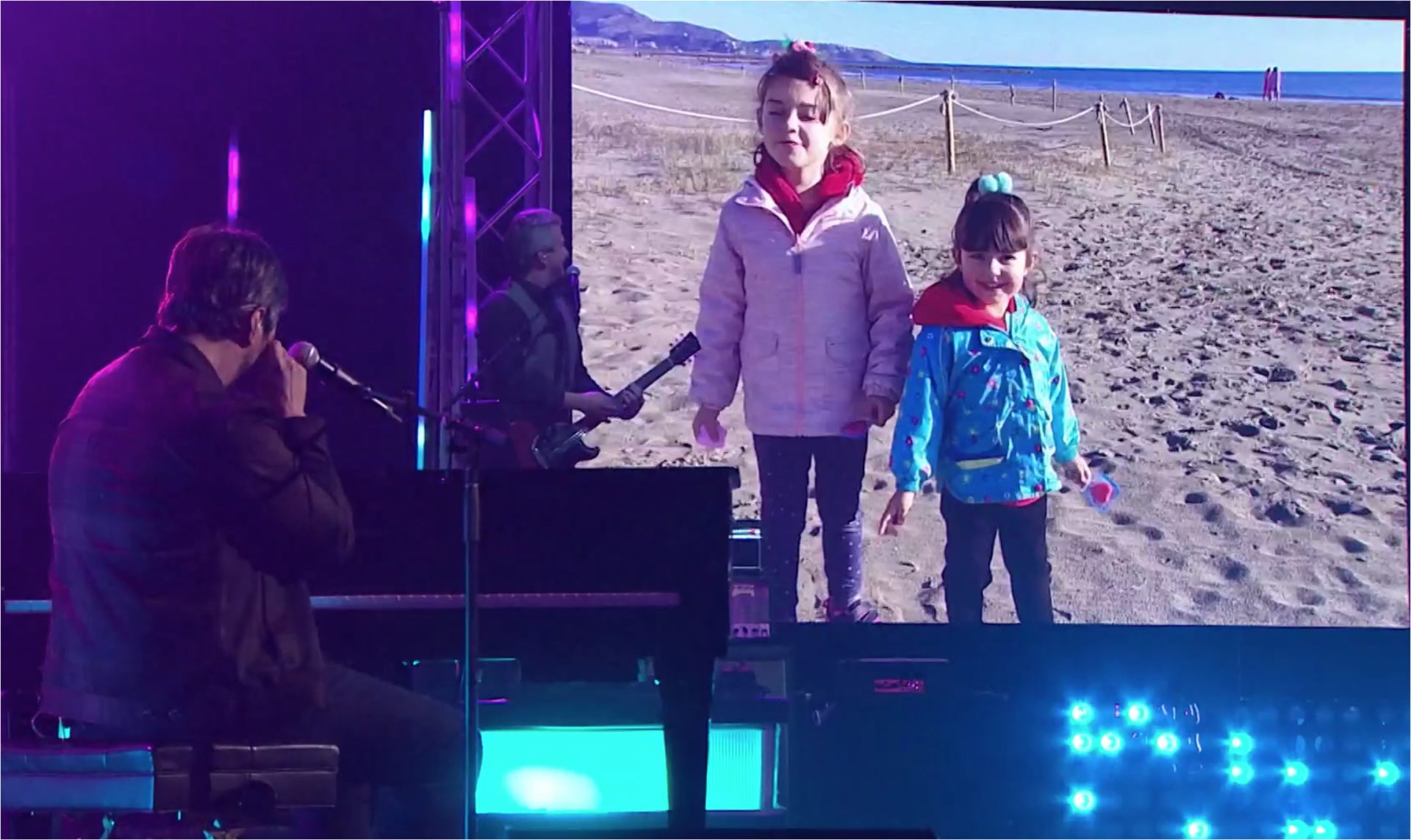 Kim Richardson's surprise
Another magical moment is undoubtedly when Kim richardson saw Stacie Tabb and her mom Jackie Richardson. Kim's reaction is simply beautiful and touching. The 3 women can be seen singing We are family from the Sister Sledge.