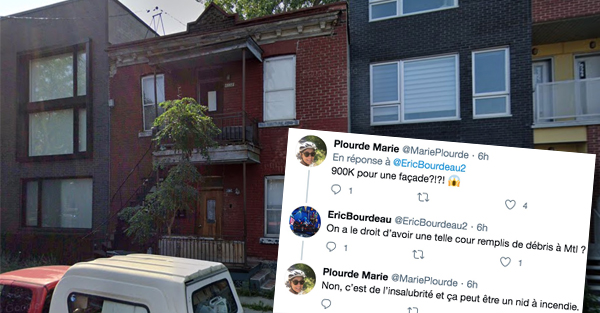 A whole surprise awaits you by looking at the photos of this duplex at $ 879
This ad to sell a duplex in the Plateau-Mont-Royal borough is circulating a lot. If we look at the facade everything seems in good condition, but it is in the courtyard that the surprise arrives. We can see that there is no room to put more debris. The owners are asking for $ 879.
To view the ad, and see the photos, it's here.