Richard Martineau is furious with Télé-Québec
After 23 years, it was the end of the excellent program Les Francs-Tireurs on Télé-Québec yesterday. Richard Martineau had a message for Télé-Québec programming director Richard Haddad. Richard Martineau who hosts this show was furious, here is his message: "Télé-Québec's programming director, Richard Haddad, sent us NO message today to thank us for Les Francs-Tireurs… We're leaving like plague victims… As if we should be ashamed of what we have fact… Do you think RC or TVA would treat the artisans who worked for them for 23 years ?????? Who won them lots of prizes? In production, editing, animation, public affairs program? This is QUEBEC PUBLIC TV…. Thank you. A shame."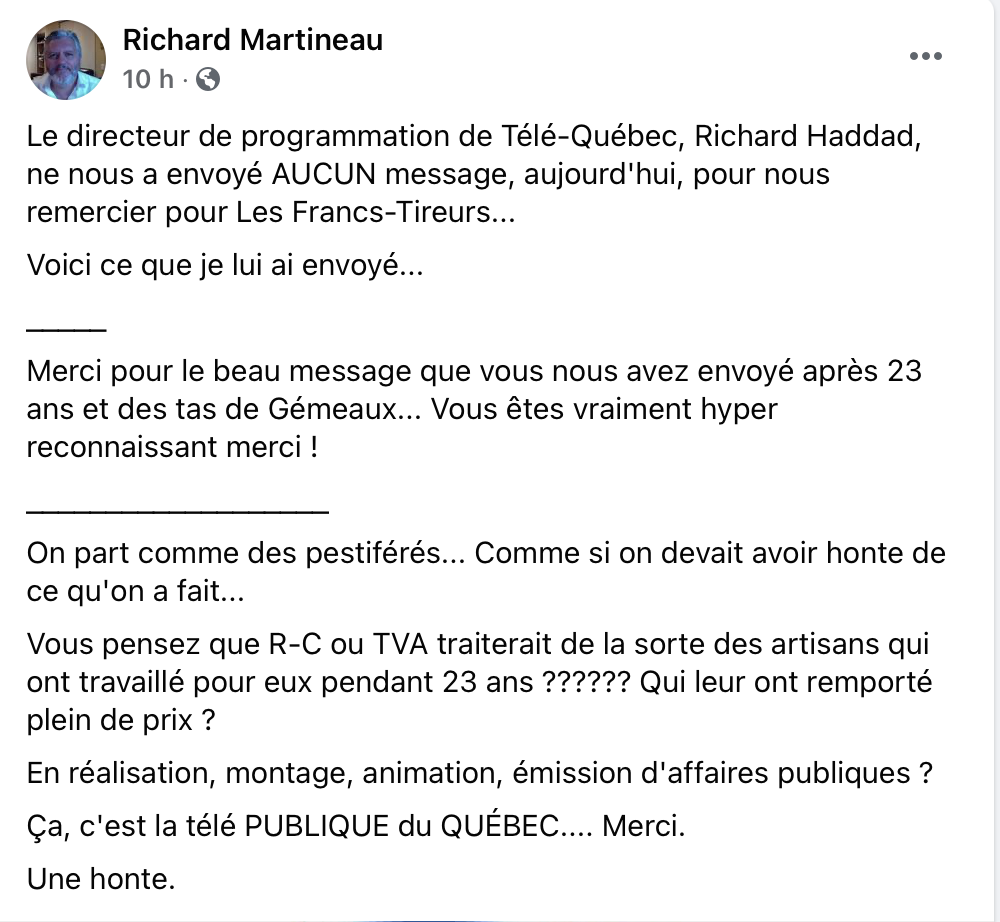 He also shows us a message he wrote to her last May.