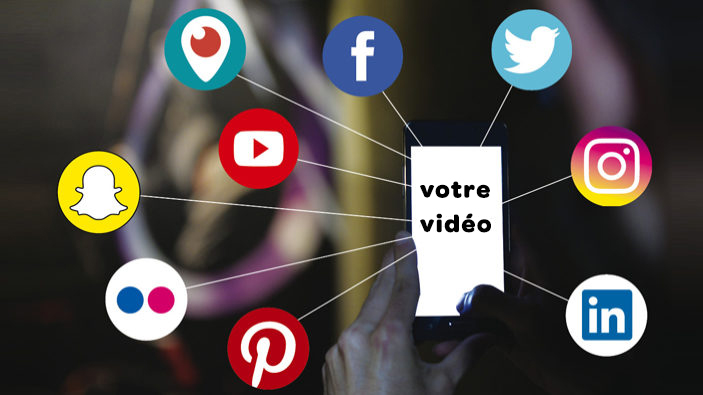 Tips to get more views for your Youtube and Facebook videos without paying
All creators on the web want the most views for their videos that they post on the web. Whether on Youtube or Facebook, the artisans of the web surpass themselves and want to have as much reach as possible for their creations. It's not easy to put a big budget to push your video in the news feed of people on Facebook or to be in the first suggestions in the right column on Youtube. When I say big budget, it's really putting in a lot of money. So what can you do to get organic views on your videos? The goal here is to be as creative as possible to find little tips that will increase the number of views of your videos. There is no magic trick, but there are little tips that deserve to be done. That being said, the basis for your video to be successful is definitely having a great idea, being passionate about making it, and having fun.
Use all social networks
If you post a video on Youtube, it is important to promote it on other social networks. Be careful, you have to adapt to each web platform to maximize the visibility of your creation. For Facebook, you can put a punched extract (30-40 seconds) of your Youtube video and invite Internet users in the caption to watch the full video on Youtube by putting a link. It's important to put a highlight that will get people to click and listen to your video. Also, if you upload your snippet to your fan page in the morning, maybe it would be good to share the snippet on your personal account in the evening. This will give you two moments of the day when people can come across your promotion.
On Instagram, you can put a photo on your account in connection with your creation and put the link in your biography (this is the only place that you can put a clickable link on your profile). In the description, you can invite your subscribers to watch your capsule by saying: "to see my video, the link is in my bio". You have to put a photo that will arouse curiosity, something flashy to solicit the attention of people who follow you. You can also do an Instastory that talks about the project, you film yourself explaining why it's really worth watching your capsule. At 10 subscribers on your account, you will be able to Swipe Up, which means people can swipe up by tapping the screen to land on your video. You absolutely need 000 subscribers otherwise the option is not available.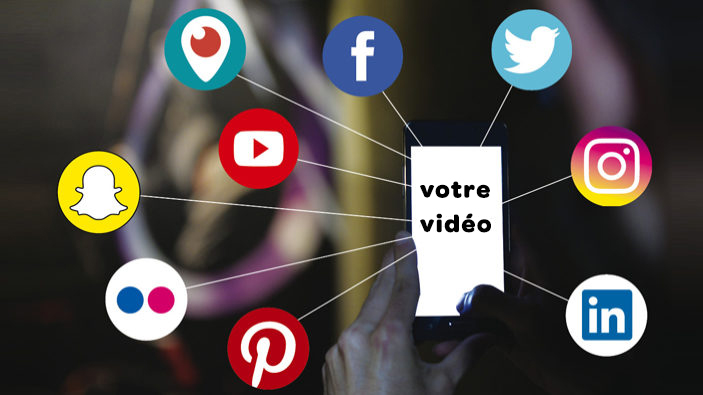 Invite people to your capsules
Having a star in your video is a good idea, but it doesn't always mean success. If for example you invite an ultra popular YouTuber, you are very proud of your shot and to have him in one of your videos. This Youtuber is very strong on Youtube because he has a lot of subscribers, but if you put the video on your channel, his subscribers will not see it automatically. You're definitely going to get more views than your other videos, but your expectations won't be met. If you want a star in your videos, it is important to choose it well according to the subject of your capsule. It should be done for the right reasons, not just to benefit from its notoriety and popularity.
One of the ideas that I like a lot is to involve those around you. The more people there are in your video, the more people will share it on their social networks. For example, if you are doing a story in an unusual place and you invite 15 people. You can be sure that the day your video comes out, all 15 people will share your capsule on Facebook and they will talk about it on Instagram. You can even give instructions when outputting the video to make sure everything is done right. I give an example, for each person who is in the video you should take a photo with it during the shooting, so that each individual can post on Instagram a unique and punchy photo for the promotion of the project. The more popular your friends are on the web, the more you will indirectly benefit from them, so it is important to share the creations of those close to you.
Write to blogs, Facebook pages and groups
Often we forget to do basic promotion for our videos. It is always important to send your creations to blogs, pages and Facebook groups. If for example I am making a video on how I like objects from the 90s, it would be wise for me to write to the various Facebook pages that talk about the 90s. When communicating with them, you should not say "I want that". you share my video ", but just make a suggestion and if he shares it, that would be really great. If for example I make a video where I play the guitar and I do a really fun musical stunt, it would be interesting to communicate with music blogs. The same goes for the world of sport, humor and the arts. A final example for this trick, if you are shooting a report or a capsule in a sector, why not contact the borough page. Everyone is looking for content on the web, if you create it, it absolutely must fall into the right hands. You can also write to radio columnists, if you think your creation is worth showing.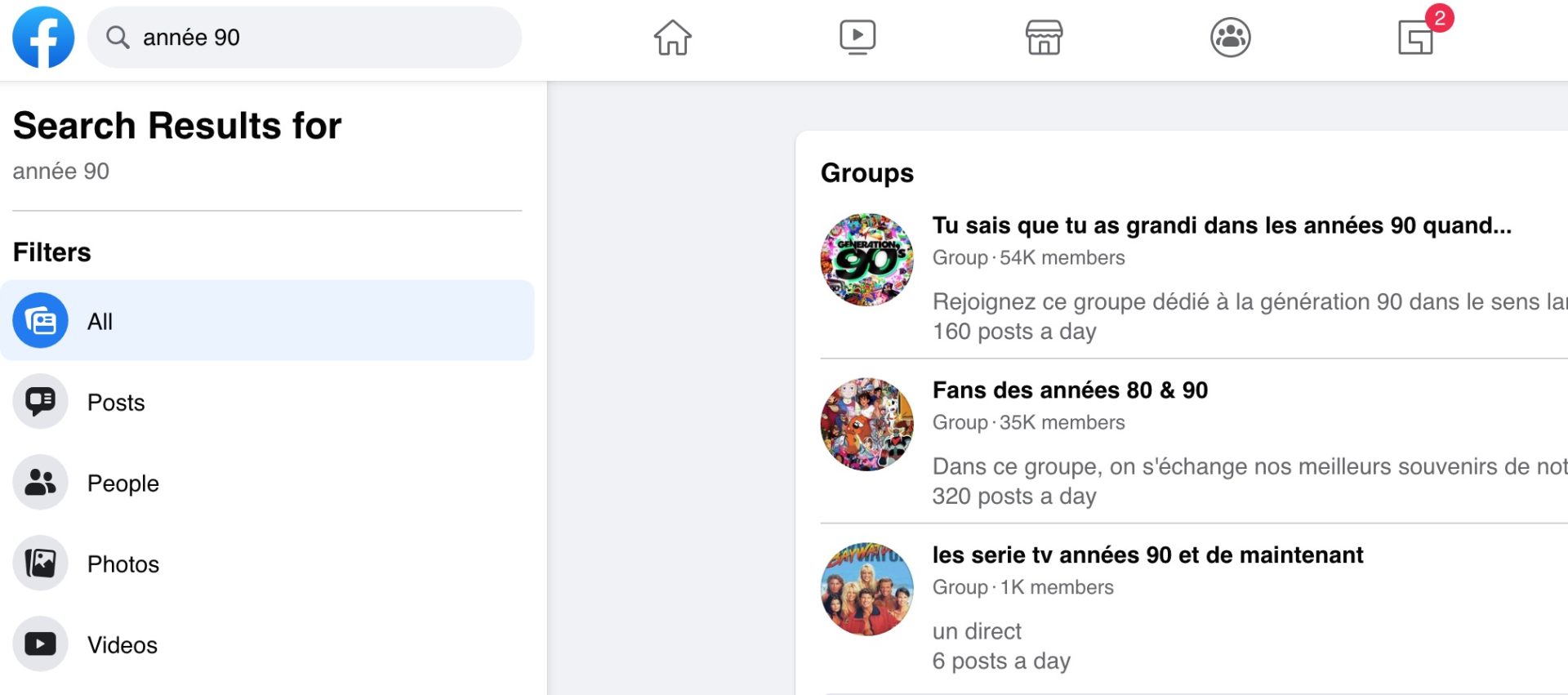 Wear local brands
Everyone needs visibility, and when it's free, it's even more fun. If during your shoot you support a local clothing brand, they will be happy to see their creations on someone on video. The goal here is not to talk about the brand or to promote it, but to just wear the sweater of a local brand. Once the video is online, just send it to the company, and they might share the video on their platforms. You can do this exercise with several brands (not always clothes, it could be a decoration, a sticker on the back of the computer, a poster behind you) and communicate each time to the small business.
Googling your video once online
It is often interesting to google if a website or blog is about your video. You can do a search using the Date option. This way, if you come across an article that talks about your creation, it would be relevant to share it on your social networks. It gives your video a second wind of promotion, but this time with a jump of approval. For example, if Radio-Canada talked about you, you absolutely want to know. You will be able to share the Radio-Canada article saying that you are happy to be on this prestigious media. Your followers are going to congratulate you for having this accomplishment behind the tie and suddenly your video in the eyes of many is going to be even better (ok I'm exaggerating).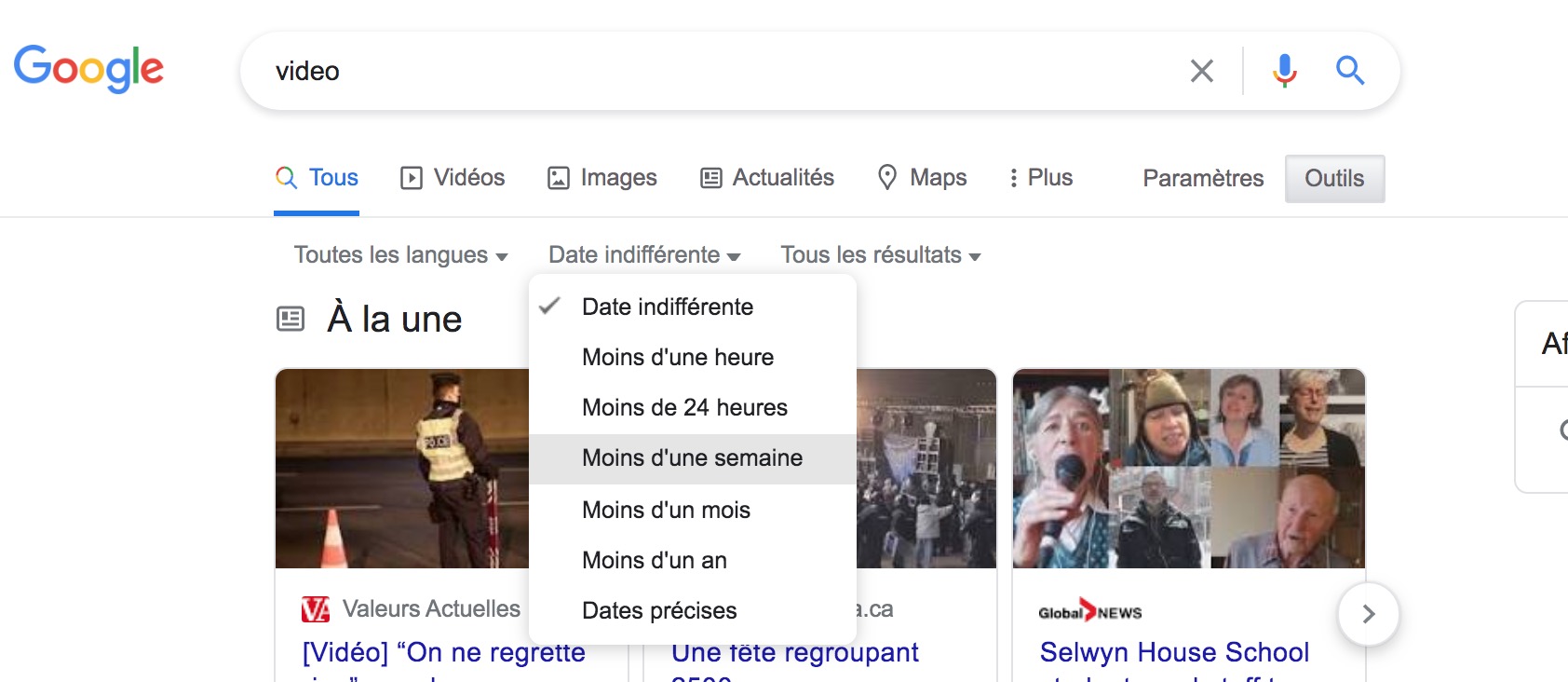 Burst stuff:
Having a good idea is to do something unique (it is important to look on the web to see what others have done on the same topic as you). Originality pays off on the web, the more you tackle a specific subject, the more likely you are to have an impact.
Interaction is essential on social networks. It is important to respond to comments, and invite people to the discussion. As much on Facebook as on Instagram, you should chat as much as possible with Internet users.
Find a good title for your video, something that packs a punch. The same must be done for the featured image (the thumbnail). If you don't have Photoshop talent, maybe ask a friend to do it for you in the right dimensions.
Cut the lengths in your videos, people are in so much demand on the web that too long moments that are useless must be removed. We want a good rhythm on the web.
Success does not happen in the blink of an eye on the internet, you have to work hard. It is by making several videos over a long period of time (years) that you will build a community and you will increase your reach. One step at a time, there are no magic shortcuts.