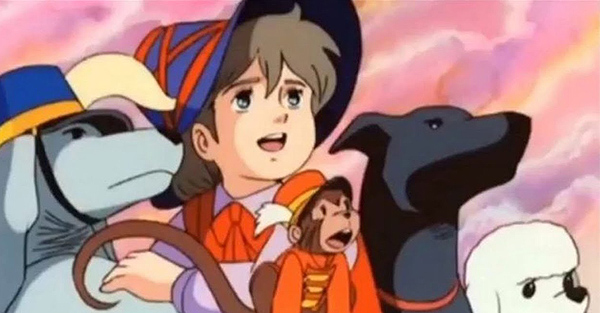 The lyrics of the song from the show Rémi sans famille
The words of the intro of the show Rémi sans famille
I am without family
My name's Remi
And I take a walk
With all my friends
Vitalis, and Dolce
Joli-Coeur, Zerbino
Capi and Remi are going to do their number
In big cities or small villages
In front of us beautiful landscapes parade
My family is the one I chose
Cause we need affection in life
come with us
In our adventures
The crazier we are
And the less hard life is
I am without family
And my name is Rémi
And I walk through life
I am without family
And my name is Rémi
And I take a walk
With all my friends
My family is the one I chose
Cause we need affection in life
I am without family
And my name is Rémi
And I take a walk
With all my friends
My family is the one I chose
Cause we need affection in life
Nanana nana na nana nana nana…
To listen to the song from the credits of the show Rémi sans famille:
The Rémi sans famille show:
Rémi sans famille is a Japanese cartoon comprising 51 24-minute episodes broadcast from September 1983 on Radio-Canada. We can follow the adventures of Rémi, a young boy of eight, who walks with the Vitalis troop on the roads of France (Avignon, Bordeaux, Lyon, Montélimar, Paris, Toulouse ...) in the company of the dogs Capi, Zerbino and Dolce and the Joli-cœur monkey. After several epics, Rémi finally manages to find his biological mother!
It is the singer Cyrille Dupont who sings the song of the credits of the show.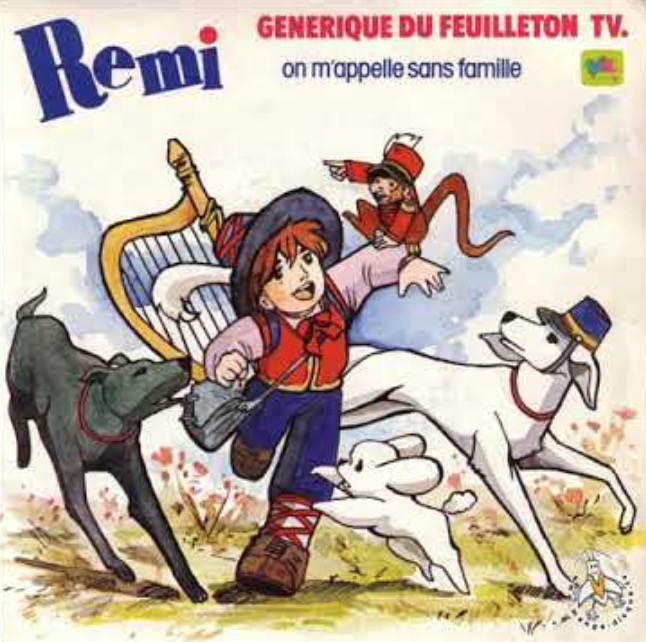 Other song lyrics to discover: