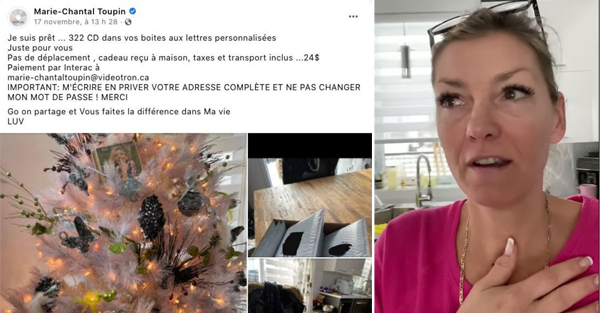 Marie-Chantal Toupin apologizes to her fans after a publication that caused a lot of reaction
Marie-Chantal Toupin is very active on social networks, she communicates often with her fans on Facebook. The popular singer recently released a new album and her fans can order it by writing to her personally. The approach seems to work well, because after a few days she had sold 322. It read: " I'm ready… 322 CDs in your personalized mailboxes Just for you No travel, gift received at home, taxes and transportation included… $ 24 Payment by Interac at marie-chantaltoupin@videotron.ca IMPORTANT: WRITE TO ME DEPRIVE YOUR FULL ADDRESS AND DO NOT CHANGE MY PASSWORD! THANK YOU Go we share and You make the difference in My LUV life».
The only problem is that Marie-Chantal posted a photo with the full addresses of her fans. They did not appreciate the gesture.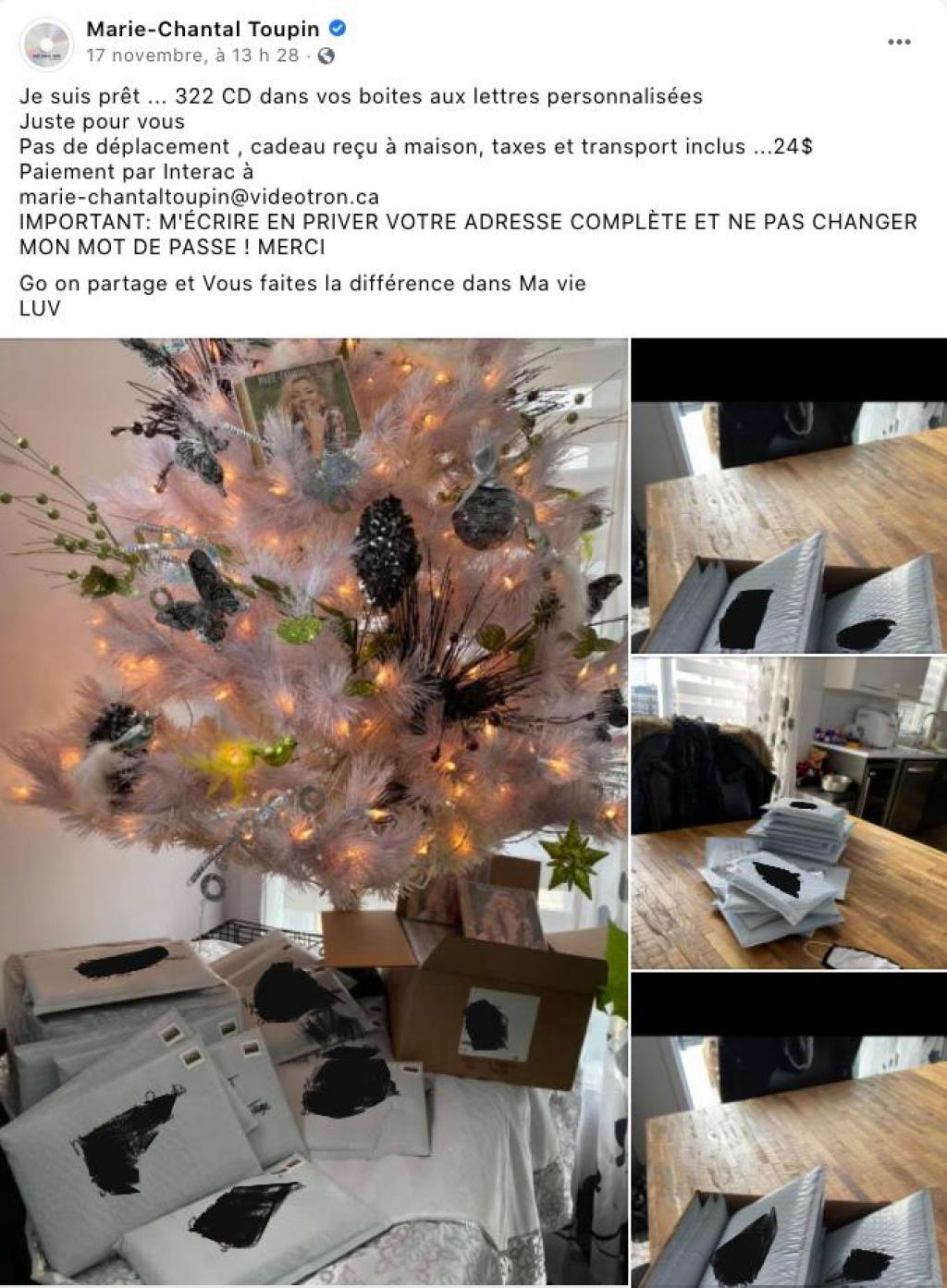 Today Marie-Chantal made a video to apologize to her fans