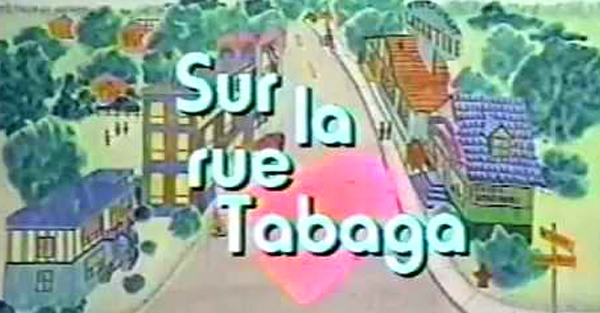 The words of the youth program Sur la rue Tabaga
The lyrics of the credits On Tabaga Street
On Tabaga Street
Near boulevard Ricelle
Sheltered from skyscrapers
Guess who I saw (Who saw you? Who saw you?)
Two kids, two little dogs
A guard at the zoological (zoological) garden
A great chef
A perfectionist (perfectionist) TV announcer
A friendly lady in an aesthetic clinic
On Tabaga Street
Near boulevard Ricelle
Sheltered from skyscrapers
Nice little piece of cabbage (little bit of cabbage, little bit of cabbage)
Do you want to join us?
Yes?
Big hugs, big kisses
(Smmmmack!)
To listen to the song from the introduction to On Tabaga Street:
The program On Tabaga Street:
Sur la rue Tabaga is a youth program made in Quebec comprising 156 15-minute episodes broadcast from September 1989 to 1995 on the Canal Famille channel. The aim of the show is to contribute to the development of the child by presenting funny characters who live on Tabaga Street. The music was performed by Gilles Ouellet.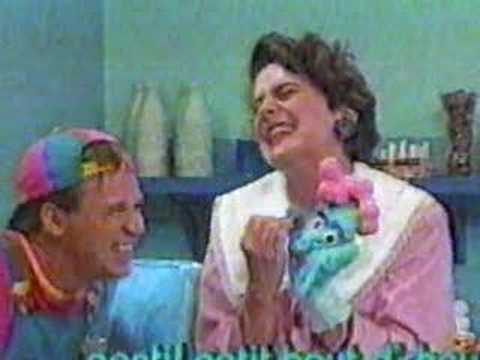 Other song lyrics to discover: