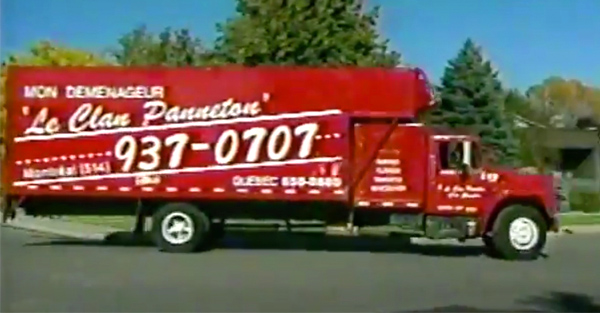 The lyrics of the famous song from the Clan Panneton advertisements
The lyrics of the song from the Clan Panneton commercials
The Panneton clan to move
Must report 937-0707
Bib-bib-bib-bib-bib-bib-bib…
Dring! Dring!
Hello Panneton clan!
937-0707
937-0707
The Panneton clan to move
Must report 937-0707
To listen to the famous song:
The Panneton Clan:
The company The Panneton Clan specializes in moving to Quebec. The Panneton family founded their famous company in 1970 and they were discovered with their mythical advertising. The jingle in their advertisements has marked several generations, the piece is a real earworm / velcro song. A fun way to find out their phone number easily.
Other song lyrics to discover: