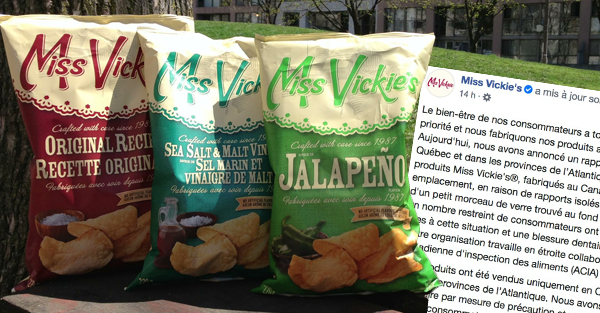 Important recall in Quebec for bags of Miss Vickie's chips
The popular brand of crisps Miss vickie's just made an announcement on Facebook regarding a recall of its bags of chips in Quebec. Several people found pieces of glass in their bag of crisps, one of which suffered a minor tooth injury. The flavors that are recalled: Original recipe, Sea salt and malt vinegar, Jalapeno, Pepper and country cream and Southern BBQ delight.
The Miss Vickie's team is asking consumers to return bags of chips for a refund or throw them away. You can consult their PDF regarding this recall.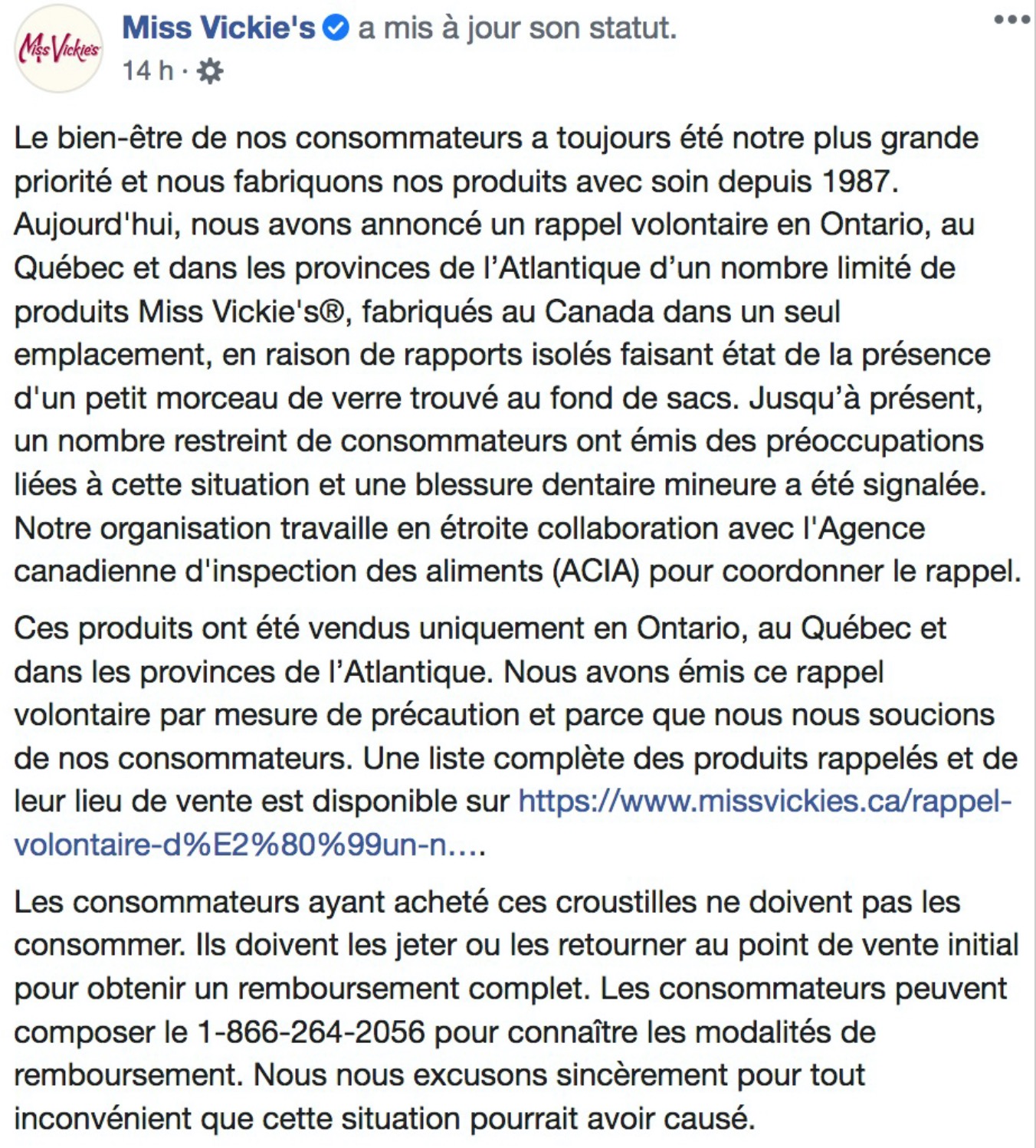 On their website:
Here are the flavors that are recalled:
Original recipe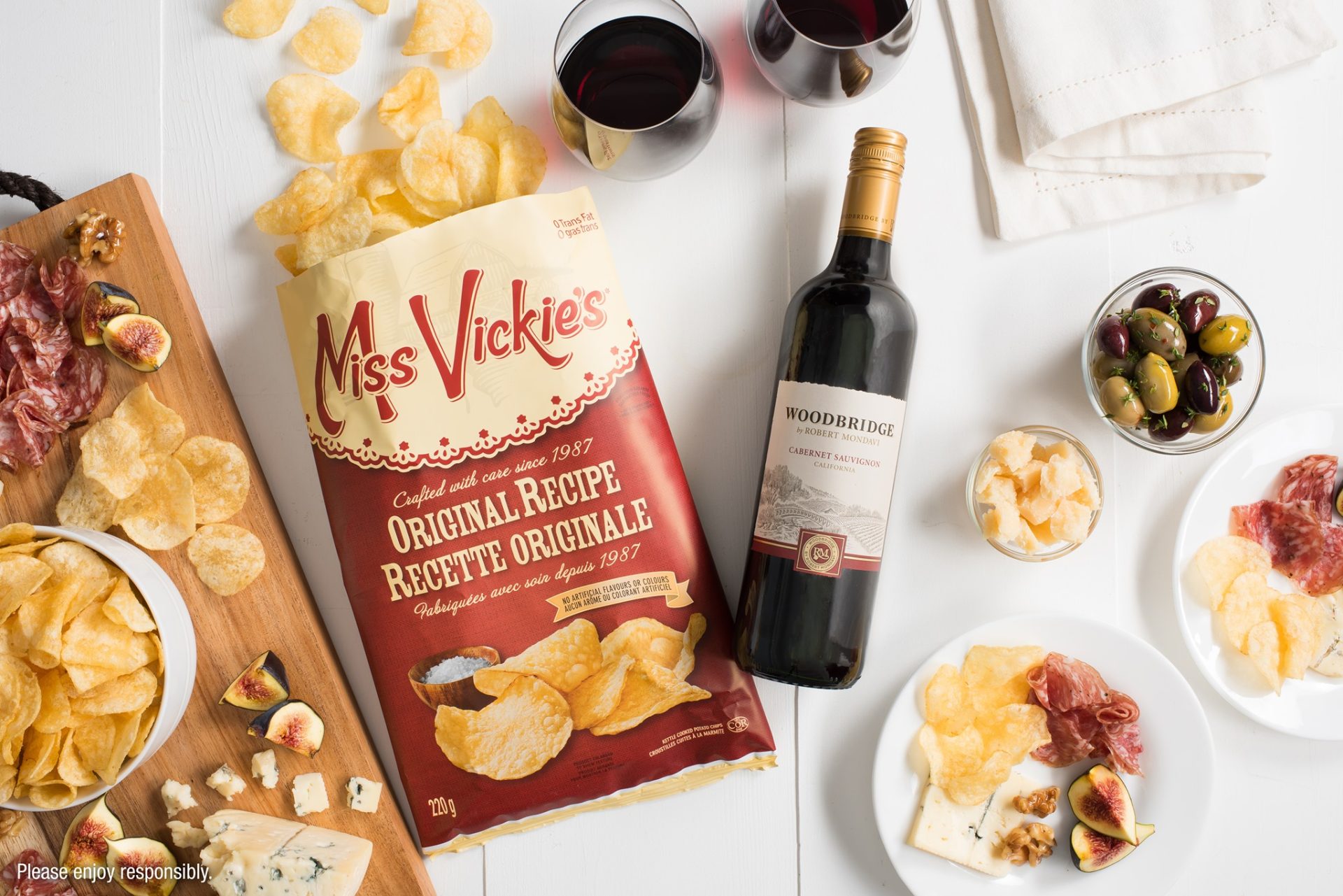 Sea salt and malt vinegar
Southern BBQ delight
Pepper and country cream
Jalapeno