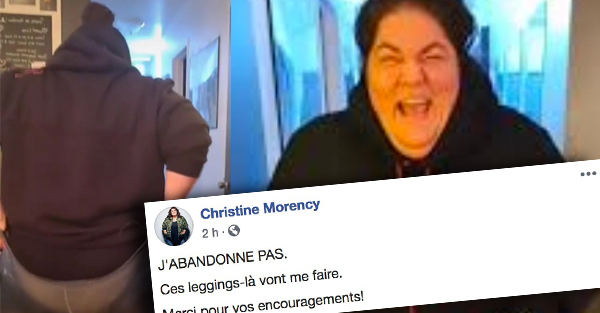 The saga of jeans leggings is not over for comedian Christine Morency
We don't know if you've followed the comedian's jeans leggings saga Christine morency. Yesterday, she posted 4 videos where we see her trying on a pair of jeans that she ordered on the internet. The post was a huge success with over 4000 likes. I invite you to find out what she did when she received the package.
This morning, the popular comedian put on the jeans leggings, mentioning: " I DON'T GIVE UP. These leggings will fit me. Thank you for your support!". I believe that this saga is not finished and that there will be other chapters with these famous leggings there.