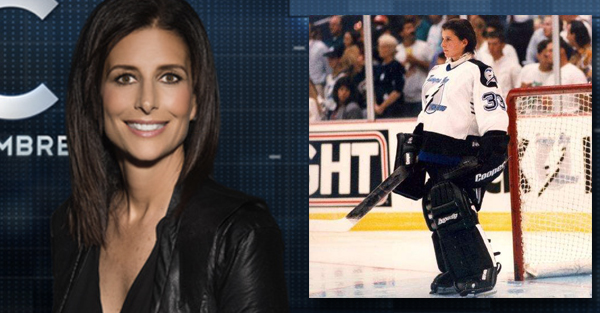 Manon Rhéaume joins the RDS team
Manon Rheaume, the first and only woman in history to play in the NHL, joins the RDS team. This is really good news, she will share her opinions and her vision of hockey on the show L'antichambre every Monday. RDS Vice President Charles Perreault said: " We are very proud that Manon has accepted to join the RDS team of experts. Her unique background in professional hockey, her knowledge and the relevance of her opinions about hockey today make her a perfect addition to the group already in place at RDS. ».
For her part, Manon is thrilled by this new project: " I am very happy to officially join the RDS team. RDS offers me a new way to live my passion for hockey and I can't wait to reconnect with the Quebec public! ».
It was on September 23, 1992 that Manon Rhéaume played a preparatory game at the age of 20 for the Tampa Bay Lightning. She also won a silver medal at the Nagano Olympics (1998) and two gold medals at the world championship (1992 and 1994).