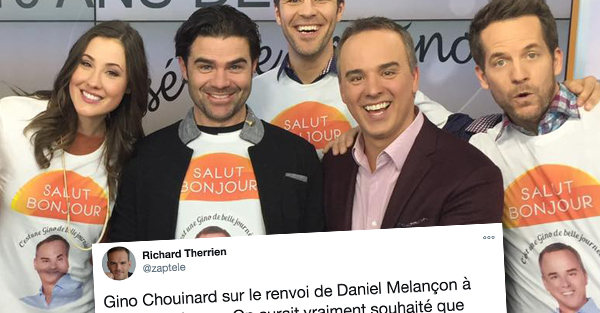 Gino Chouinard commented this morning at Salut Bonjour on the dismissal of Daniel Melançon
It was the premiere of the show Salut Bonjour ce matin since the dismissal of Daniel Melancon. The latter learned last Friday at 10:04 am that he was no longer part of the team after more than 10 years as a sports columnist. It is because of a huge restructuring at TVA Sports that this decision was made. Daniel is now replaced by Charles-Antoine Sinotte. The news hit social media like a bombshell.
Viewers were eager to hear Gino Chouinard during this show. The host of Salut Bonjour once again showed his class when commenting on the matter. He thanked Daniel Melançon for his professionalism over the past few years, adding: " We really would have liked this break to be done in a different way. ».
Gino Chouinard on the dismissal of Daniel Melançon to "Hello hello": "We really would have liked this break to be done in a different way." Visibly shaken, he greets his sports colleague and thanks him for all these wonderful years.

- Richard Therrien (@zaptele) October 26, 2020
We remember Daniel Melançon's message following his dismissal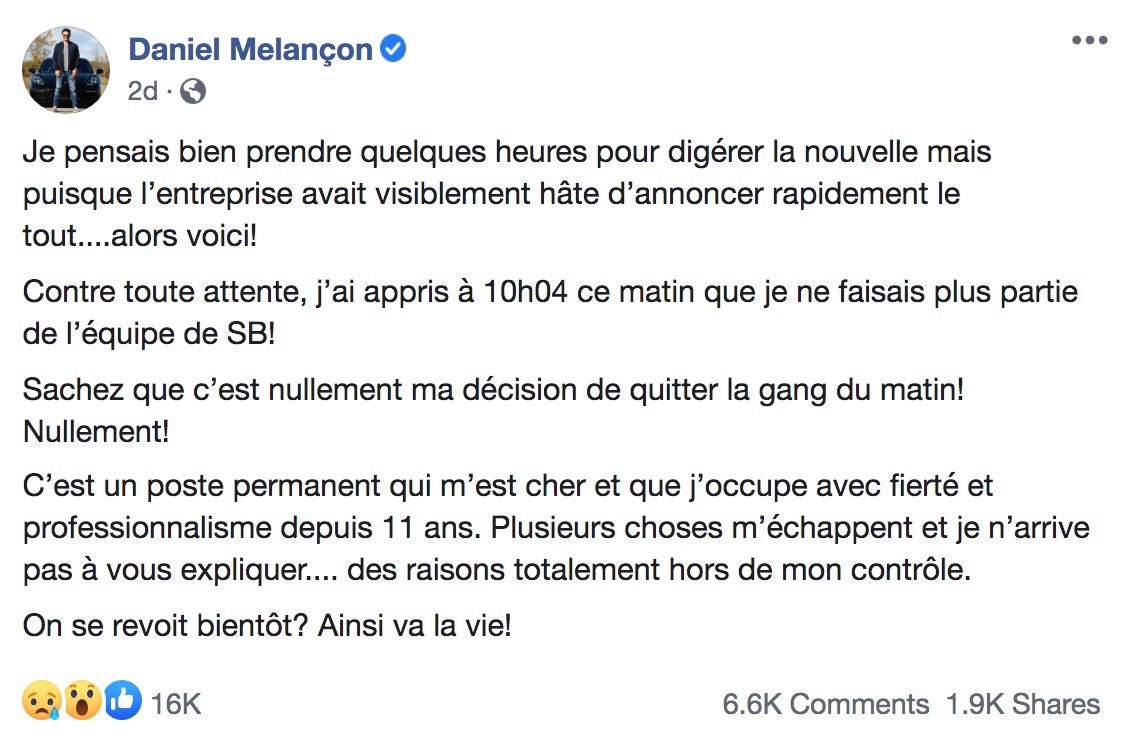 The Salut Bonjour team wrote on Facebook: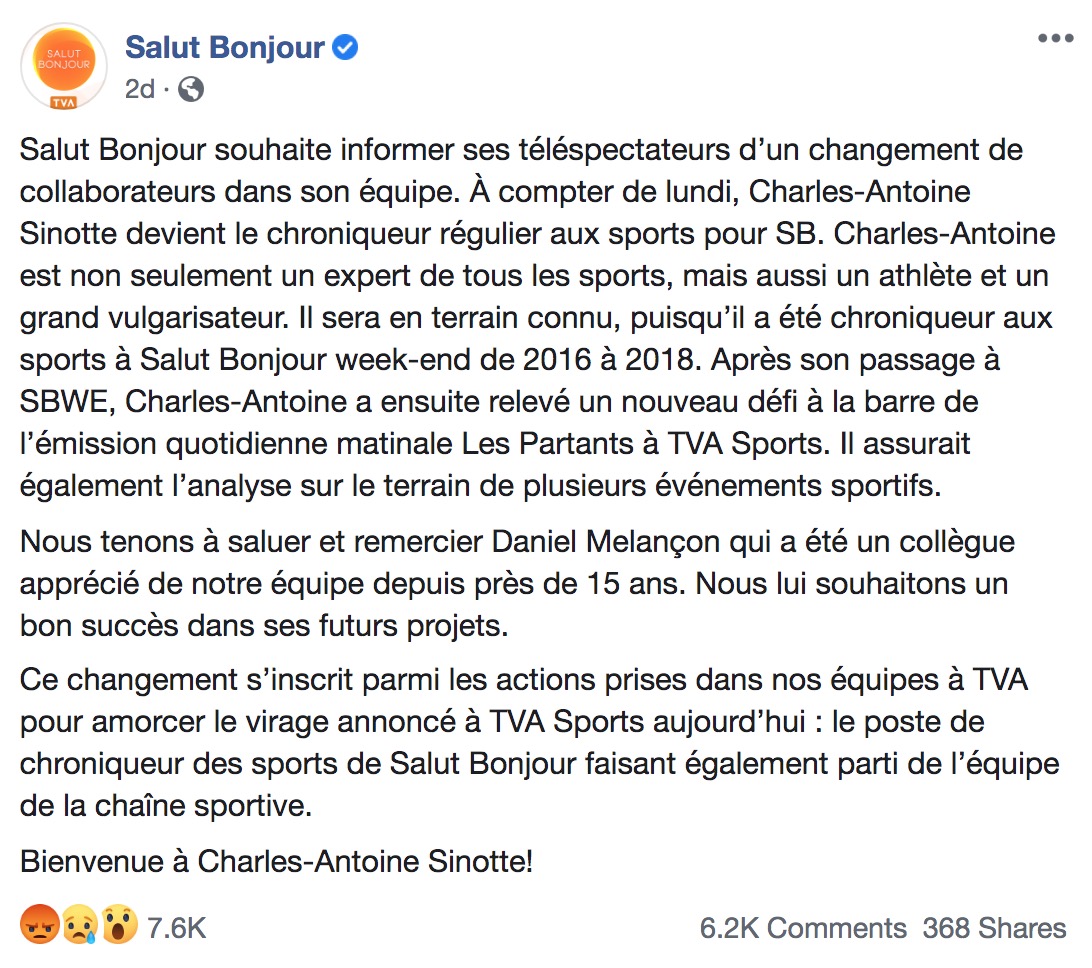 Gino had commented: