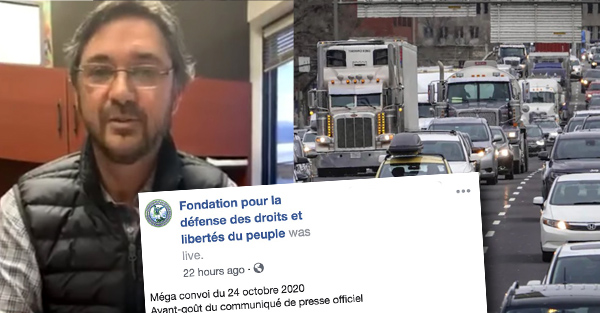 A new kind of demonstration against government measures is scheduled for Saturday on Highway 20
Xavier Camus shared a video on his Facebook page where we can see Stéphane Blais announcing a demonstration next Saturday, October 24. This event is not like the others, it will take place on Highway 20 and everyone will be in their car, pickup or truck. There will even be a helicopter to film the entire event and the decorations of the cars.
By sharing the video, Xavier Camus wrote: "The Stéphane Blais Foundation is organizing a huge convoy of "several thousand cars" this Saturday, to burn gas unnecessarily on Highway 20. They will pay for a helicopter to film their "historic" demonstration. The Foundation has so many resources that it can afford a tiring one who speaks over Stéphane Blais, but fails to provide a microphone to Blais.».