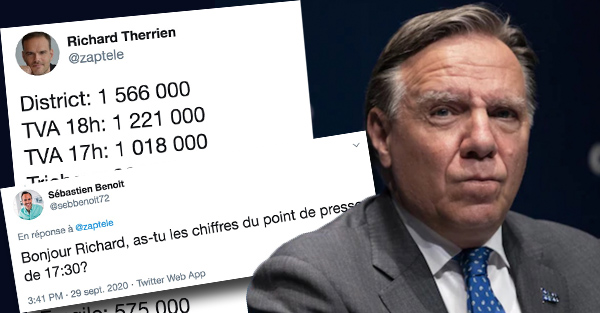 The ratings of François Legault's press briefing are out and it's huge
The columnist for Le Soleil newspaper and 98,5FM, Richard therrien, unveiled the ratings of François Legault's highly anticipated press briefing yesterday at 17 p.m. Many Quebeckers were impatiently awaiting this conference where major announcements would be made. We can say that the result is up to par, several people were in front of their television sets. Looking at the table, we note that TVA had the largest share of the market.
Richard started by giving us the ratings for the evening shows: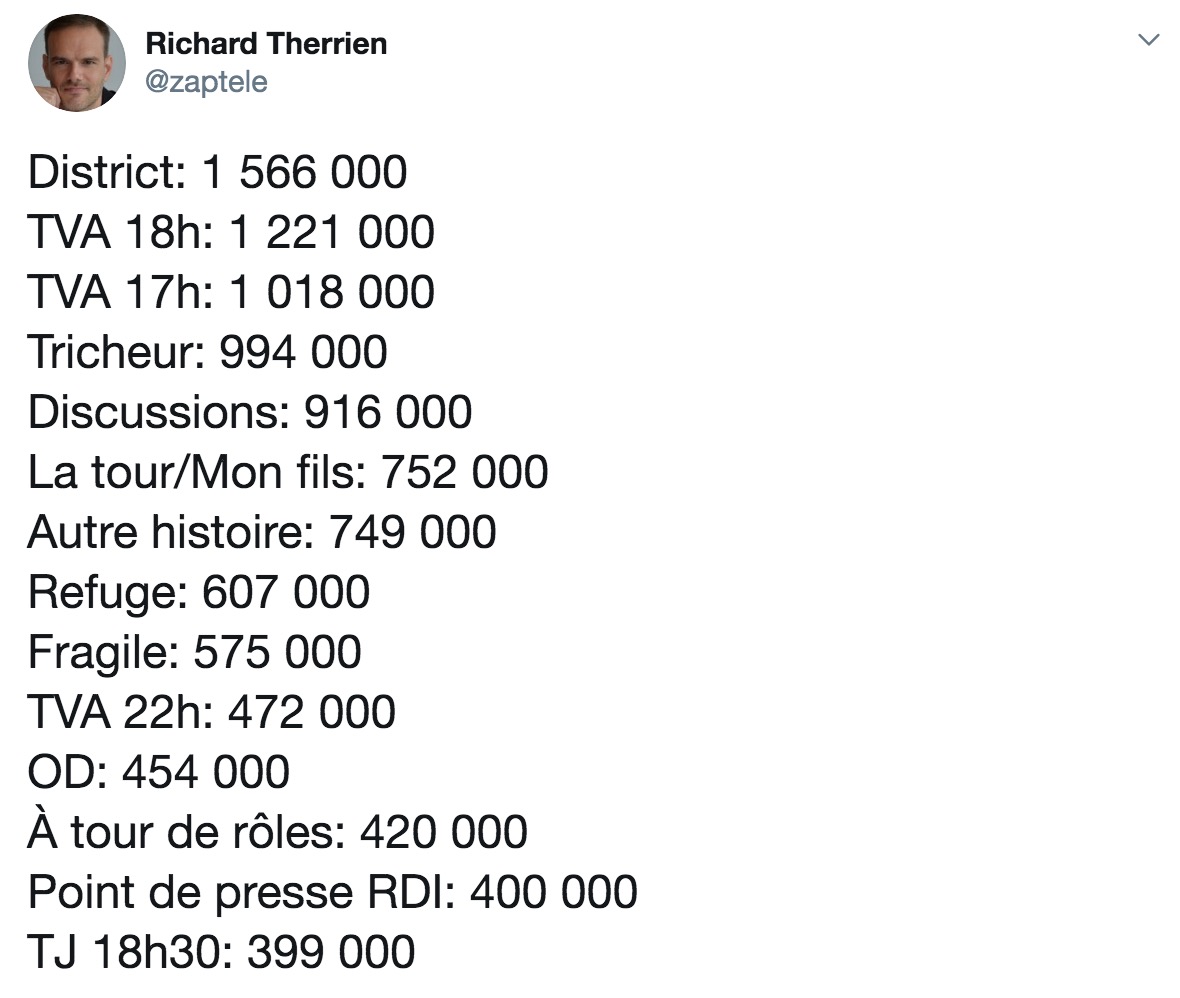 This is where the host Sébastien Benoit asked him for the figures of the press briefing:

And here's Richard's answer, the total is 2 people. It is enormous!