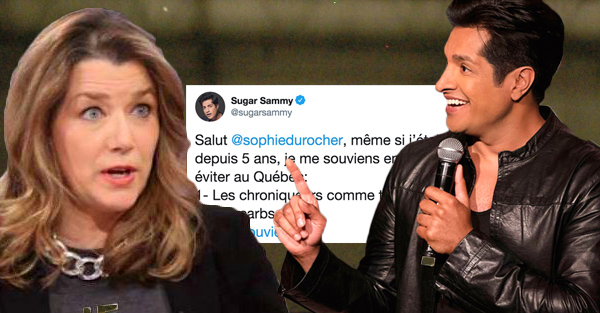 Sugar Sammy doesn't give a damn about Sophie Durocher's opinion
The quarrel began between Sophie Durocher and comedian Sugar Sammy made a joke on Twitter. On September 22, Sugar shared a TVA Nouvelles article in which it was reported that the Office de la langue française was to receive $ 5 million from the state in order to hire new employees. The comedian then wrote: "In Quebec when businesses will go bankrupt, we'll make sure they do it in French."(In Quebec, when companies go bankrupt, we will ensure that they do so in French.),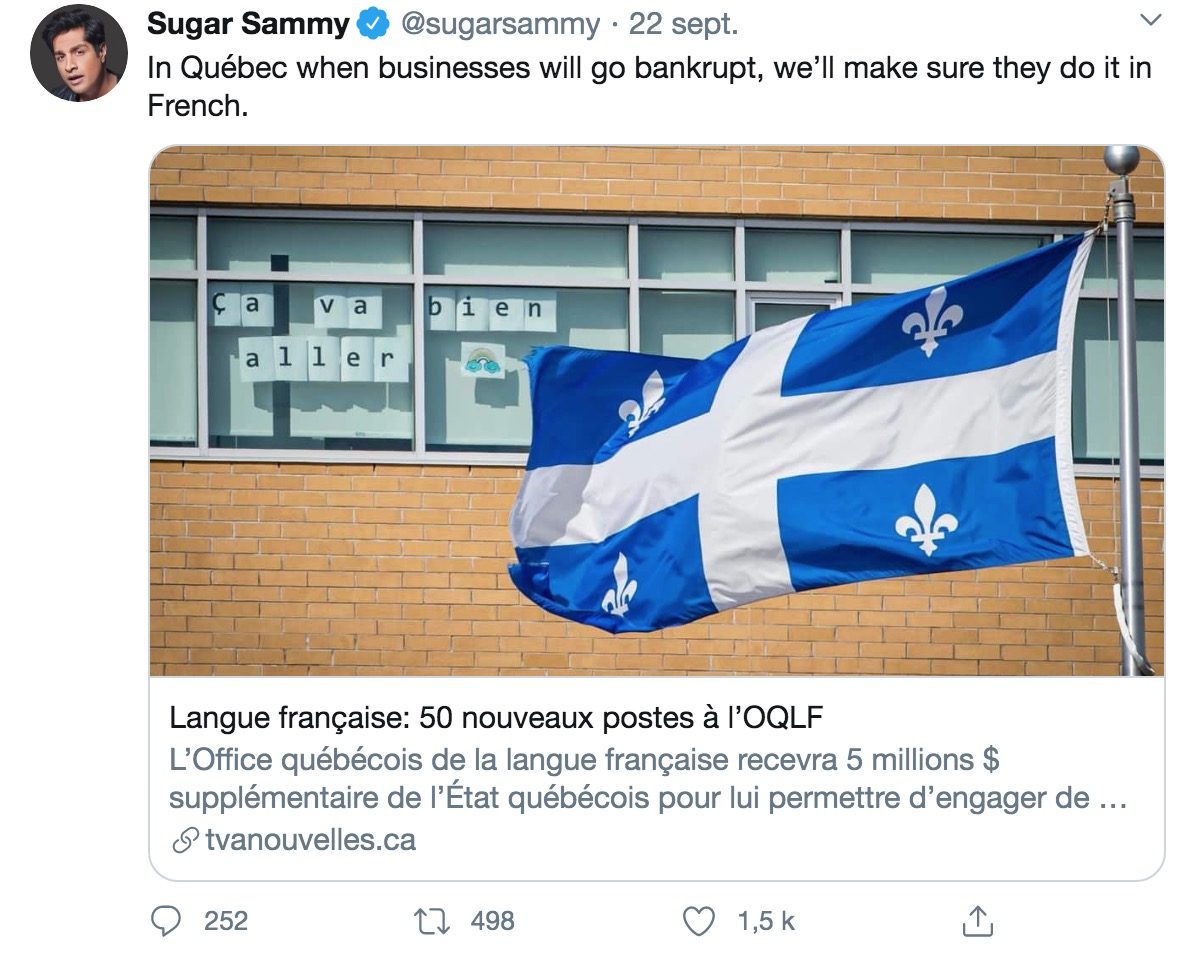 Sophie Durocher did not find it funny, and she decided to do the text Sugar Sammy's bad joke. We can read there: "Sugar Sammy tweeted yesterday such a scornful comment about Quebec that he just sounded like a bitter, bitter, not funny guy at all. ". She goes on to say: "Quebec gave him a flourishing career. How can he remain deaf to this desire of Francophones to promote their language? He who gives shows in Punjabi and Hindi, does not understand the importance for all peoples of maintaining their cultural diversity?».
Sugar shared the article writing "I'm back" and Sophie took the opportunity to invite him back to her radio show: "So, @sugarsammy, when are you responding to my invitation? My radio show on @QubRadio… or a slice of pizza in the Old Town?»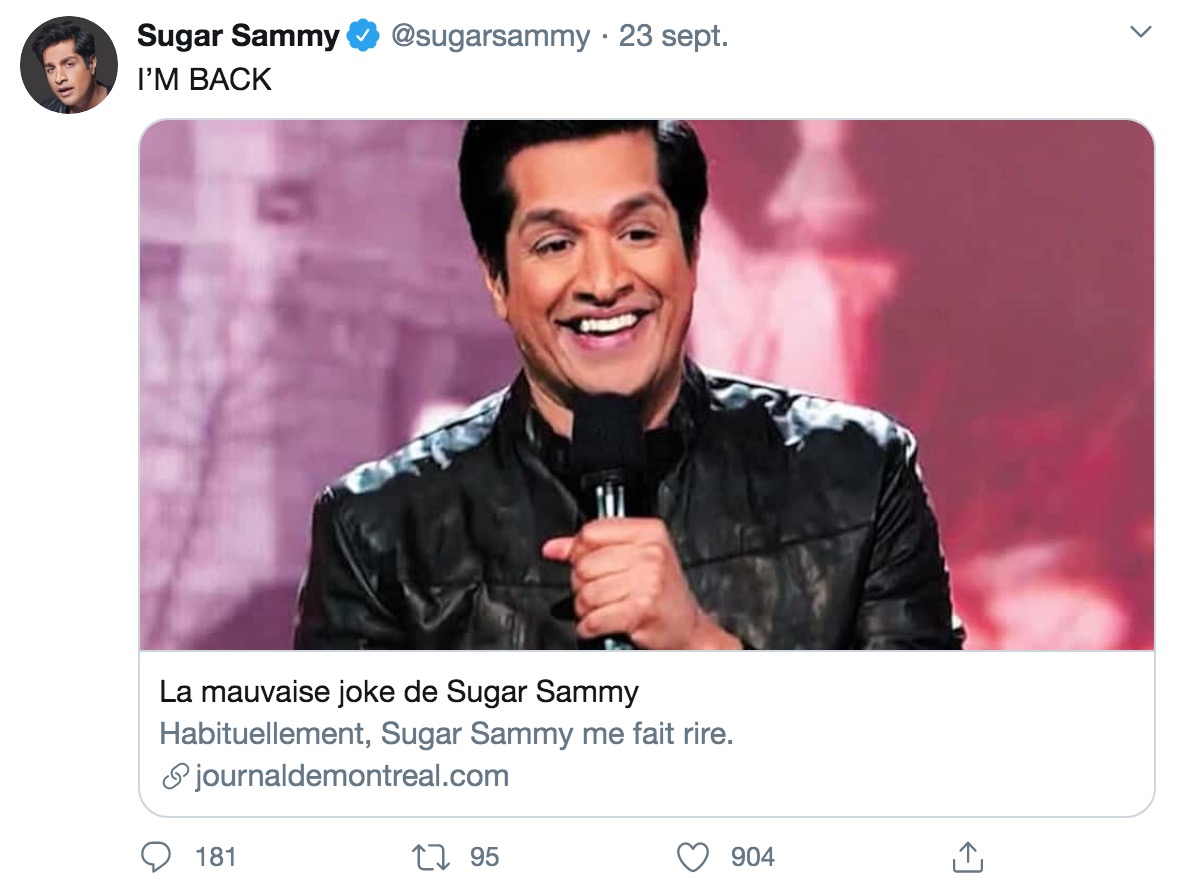 Sugar refuses the invitation
It didn't take long for Sugar to make a sharp response to Sophie's invitation. He tweeted: "Hello @sophiedurocher, even though I had been away for 5 years, I still remember things to avoid in Quebec: 1- Columnists like you 2- Carbs #I remember».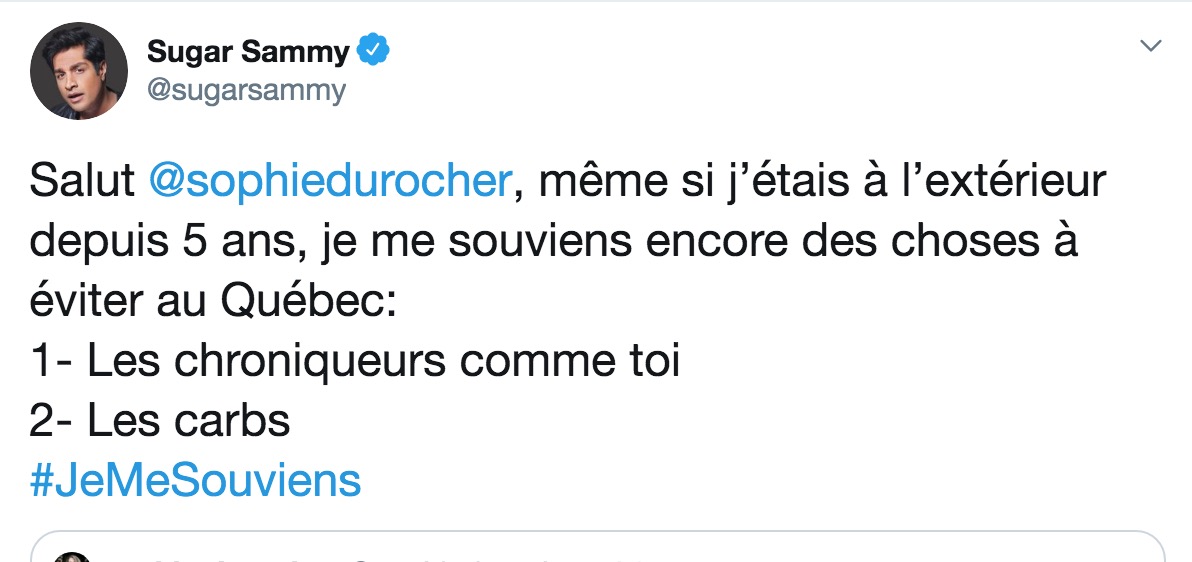 Sophie really doesn't like the refusal
Sophie Durocher loved the show C'est lui-là, she even wrote a texts ultra positive on the series in the Journal de Montréal. She then tweeted: "Bouhouhou. However, when I wrote wonderful things about you and Simon-Olivier on Olivier's night, you found me very fine. Above all, only give interviews when you have tickets to sell.»