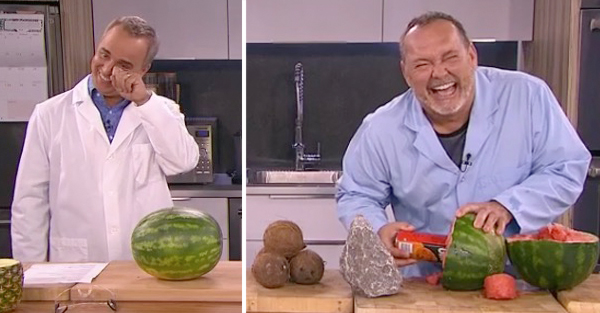 Jean-Michel Anctil completely misses his first column in Salut Bonjour
During his first column on the show Hi hello, Jean-Michel Anctil did a hilarious performance. He decided to try experiments he saw on the web on the set of the show. During his column live on TV, he made 4 experiments with fruits. I'll warn you right away, everyone was cramped and overwhelmed by what was happening on the table.
Peel a pineapple
The first test was a monumental flop. Nothing, but nothing worked for Jean-Michel and for Gino. The technique of bumping and rolling the pineapple just doesn't work. Jean-Michel then said: " Don't believe everything you see on the internet ».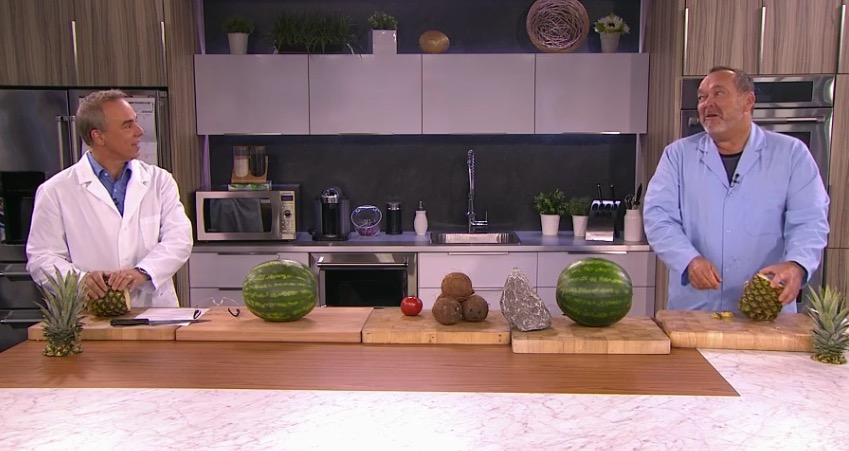 Cut a melon in half with a coin
The first step of the second challenge goes a little better for the comedian except for the rest with the container of Pringles. Feeling really uncomfortable with the result, Jean-Michel said: " I feel like I'm unblocking a toilet ».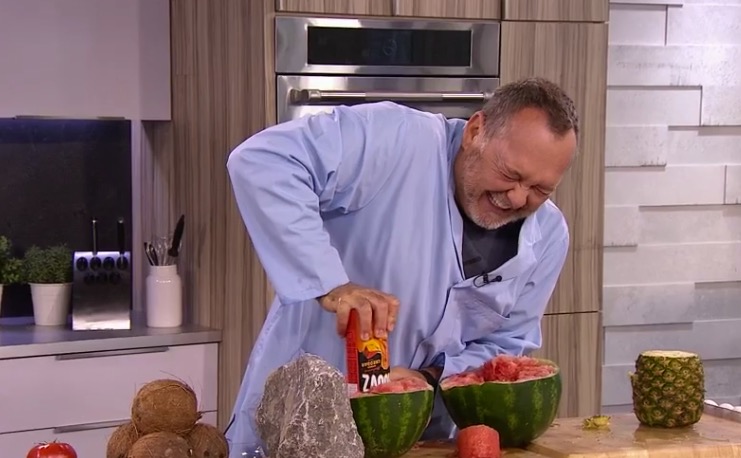 Banging the coconut on a rock
He then banged a coconut on a rock calmly. Since nothing was really going on, he made a blitz by pounding the coconut really hard without stopping!
Tomato peel to make a rose
Finally, he had time to make a flower with the peel of a tomato. He made a kind of rose that pulls a lot of it, let's say. Jean-Michel concluded by saying " Me, I like living in danger. I don't try things first, I try them live ". We feel that his Wednesday column will become very popular.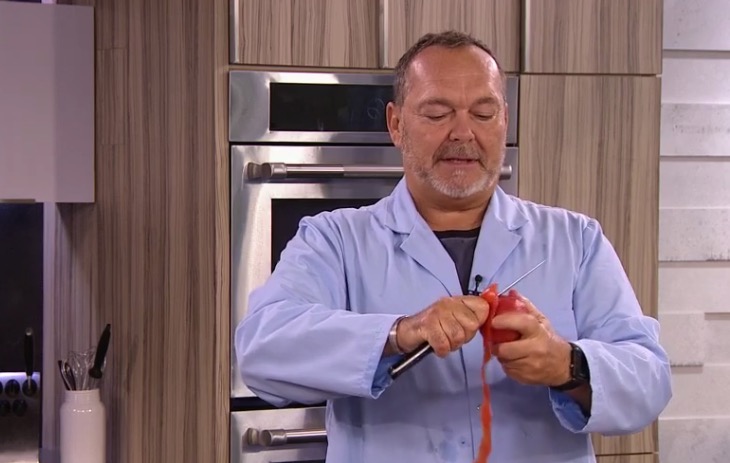 To view the segment, it's here: