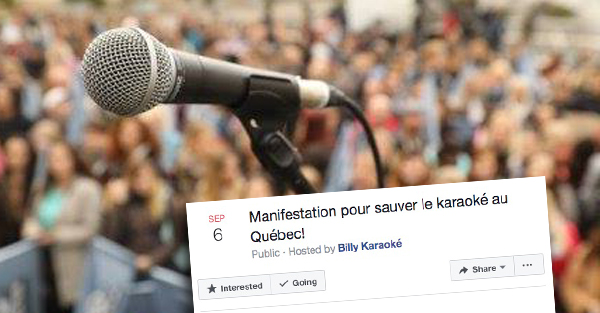 A demonstration will take place in Montreal so that Karaoke is not banned
Billy Karaoke decided to organize a demonstration to save karaoke in Quebec. We know it with all the saga and the repercussions of the Kirouac bar in Quebec, Dr. Arruda consider banning karaoke everywhere in our province. Billy's initiative will take place next Sunday at 17 p.m. (September 6) at Lalancette Park in Hochelaga, Montreal. Demonstrators are asked to bring: a microphone (a real one or a plastic one or one you made out of cardboard), your mask and a sign to show your love for karaoke. The Facebook event has just been created, and there are currently more than 200 interested / participants.
To consult the Facebook event, we invite you to follow this lien.