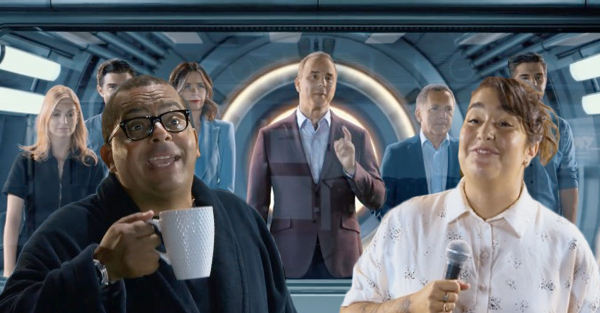 Mariana Mazza, Grégory Charles, Julie Ringuette and many others join the Salut Bonjour team
The regular team of Hi hello is back this morning and Gino had a nice surprise for viewers of the show. In a humorous and futuristic video, we can discover the new collaborators who join the popular morning show. Mariana Mazza, Kevin Raphaël, Martin Vachon, Julie Ringuette, Grégory Charles, Sam Breton, Valérie Chevalier, Michelle Labrèche-Larouche and Jean-Michel Anctil are the new collaborators. It may bring a lot of punch on the set!
By posting the video, we can read on Facebook: "NEW | Our team had a little fun to present you some new features on your screen! This season, there are new collaborators at Salut Bonjour, in addition to those you already know and love. We welcome them among us!».
The video is a creation of the ultra talented Pierre-Luc Gosselin: