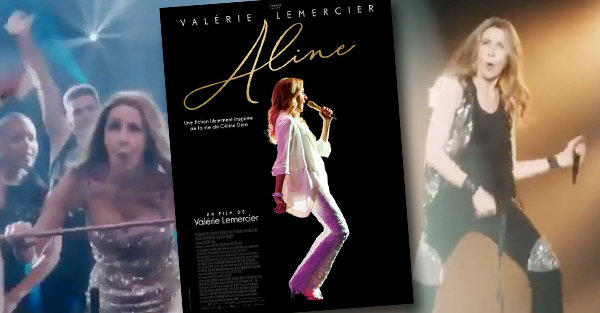 Here are the first images of the film inspired by the life of Celine Dion
On November 18, the highly anticipated film Aline will be in theaters. This feature film, inspired by the life of Celine Dion, is a project of Valérie Lemercier. She wrote the story, directed the film in addition to personifying Celine. The poster was unveiled today on the page of the French production company Gaumont, we can read: "Discover the poster of ALINE, the new event film by Valérie Lemercier, in theaters on November 18! A fiction freely inspired by the life of Celine Dion.».
The resemblance is striking!
Pictures from the film
We can also see some moments of the film in this short interview with Valérie Lemercier. The synopsis leaves no doubt that the film is a tribute to our Celine:
"Quebec, at the end of the 60s, Sylvette and Anglomard welcome their 14th child: Aline. In the Dieu family, music reigns supreme and when Aline grows up we discover a gift to her, she has a golden voice. When he hears this voice, music producer Guy-Claude has only one idea in mind… to make Aline the greatest singer in the world. Supported by his family and guided by the experience and then the budding love of Guy-Claude, they will together write the pages of an extraordinary destiny. "

Is that Celine Dion or Valérie Lemercier there? 👀#Daily pic.twitter.com/KDjBwQvtKv

- Daily (@Qofficiel) August 31
To see more, we invite you to visit the TF1 site.
Interesting facts:
It is the Quebec actor Sylvain Marcel who will play the role of René Angélil
Popular animator Michel Drucker to play his own role in the film
The French singer Victoria Sio will perform the songs
The film has a budget of almost $ 30 million