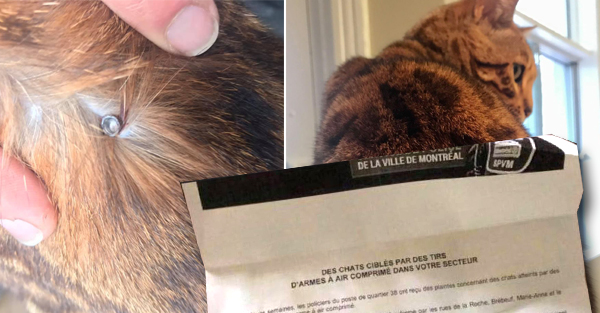 An individual uses his pellet rifle on cats in the Plateau-Mont-Royal borough
The site Bag of chips shared important news about residents of Plateau-Mont-Royal who have cats. There is currently an individual who is shooting with an air rifle (pellet rifle) at the cats in the neighborhood. It is a gratuitous and disgusting gesture to do this, and I do not understand why this person is doing this.
This is the publication of Thierry tch which alerted several Internet users. He shows us pictures of his cat who was hit by a lead. He is not the only one who has happened, other Internet users have contacted Thierry to tell him that it is the same with their cat. The police are aware of the situation, they are knocking from door to door to notify residents of the neighborhood while cycling through the alleys.