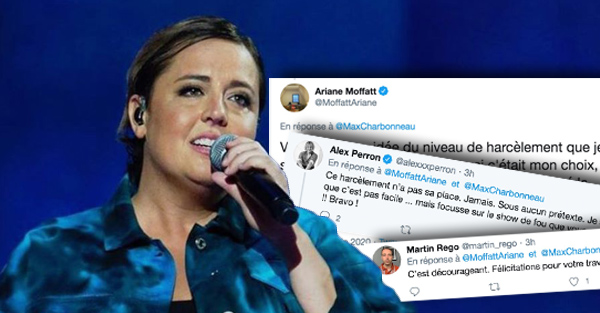 Ariane Moffatt suffers the repercussions of the lack of a flag at St-Jean even though it is not her fault
The excellent facilitator Maxime Charbonneau made a publication to denounce the creation of the controversy of the lack of the Quebec flag during the musical event of the Fête nationale du Quebec. Ariane Moffatt, who was a host and singer during the show, responded by telling us how everything has been for her since all this saga. We can read: "You have no idea of ​​the level of harassment that I personally suffer as if it was my choice, my fault, while the MNQ itself took responsibility for this failure. The world is turned upside down ...».
It's a shame to read that she is being harassed… it has no place. It's not his fault, it's the National Movement of Quebeckers who took responsibility. You can read their message in one of our articles. Sincerely Ariane Moffatt and Pierre Lapointe delivered a marvelous show, one of the best St-Jeans I have seen.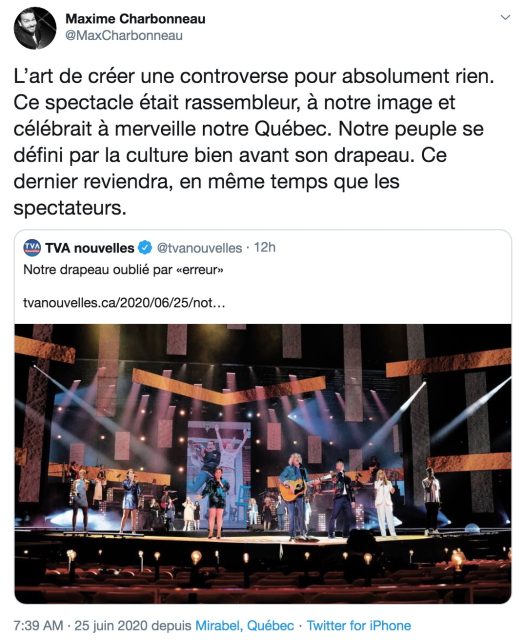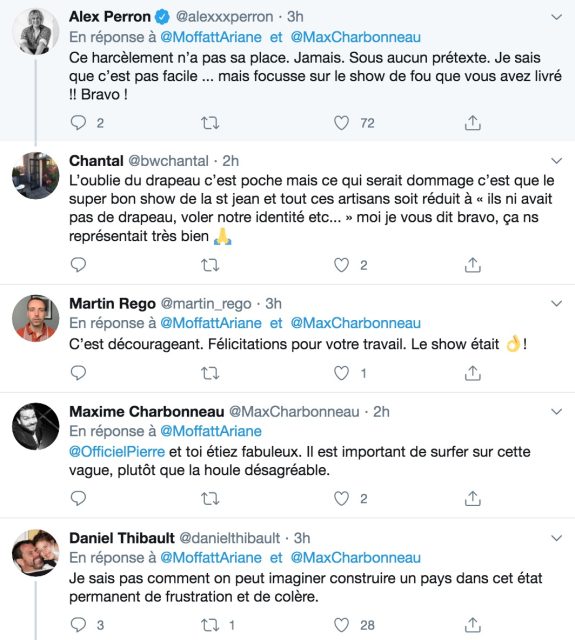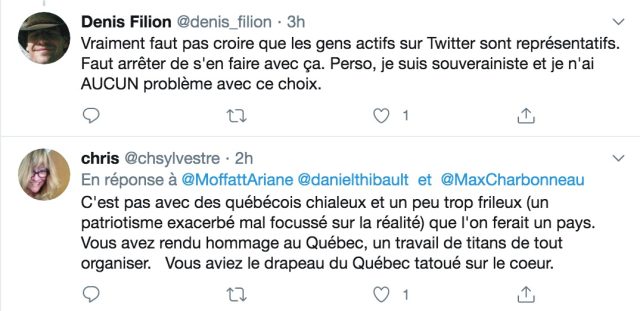 We invite you to subscribe to our Instagram: @petitpetitgamin