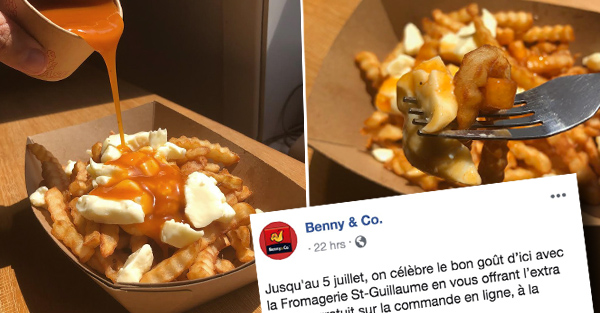 Poutine lovers will be seduced by this dream promotion from Benny & Co restaurants.
The biggest poutine fans in Quebec will be thrilled by this dream restaurant promotion Benny & Co. From June 22 to July 5, 2020, you can change your meal accompaniment for a poutine for free. Just use the promo code: PELLEPPOUTINE the next time you order online. I find the idea so excellent, that I even wrote a little poem to encourage you to bring you a side of poutine at your place:

Well ok, I don't think I will win a contest with my poem, but I'm not nearly salivating!
To order it's really simple, you go to benny-co.com and you go to the section Order online. In a few clicks, you can choose your meal (chicken breast, ribs, sandwiches, chicken wings ...) and use the promo code: PELLEPPOUTINE.
When you receive your dish, you have to assemble your own poutine from home Benny & Co. It's a fantastic concept because your fries stay crispy, your cheese is firm and you decide how much sauce you want. It's satisfying to put the three ingredients together.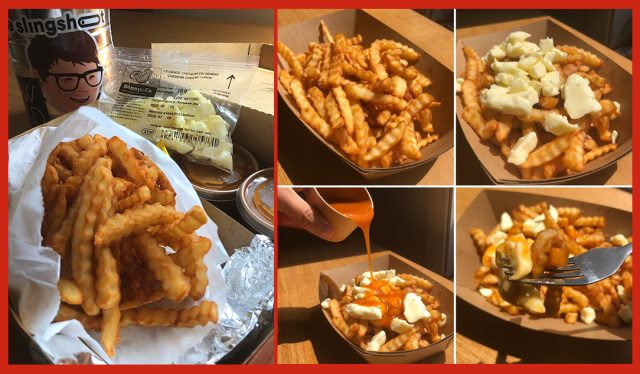 Benny & Co. a great company from here
Do you want another argument for ordering yourself a side of poutine? The company Benny & Co. is a Quebec flagship that is still 100% owned by the Benny family since 1960. More than 70% of the products on their menu come from Quebec. It is undoubtedly the best restaurant to celebrate the National Day of Quebec with one of their dishes.
This article was produced in collaboration with Benny & Co. All opinions expressed are my own.