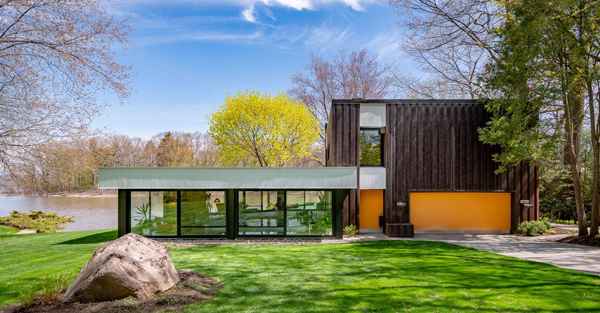 10 splendid houses currently for sale in Quebec
With our Joli Joli Design site, we share houses for sale every day. We choose houses that we find splendid and which have a je ne sais quoi. Here are our 10 most recent favorites that we have posted on the blog. There are some from all over Quebec, and the interior of each house is magnificent.
This prestigious Vaudreuil-sur-le-Lac house is now available on the market. Built in a quiet area right by the water, it offers a splendid view to its residents. It has 3 bedrooms and 2 bathrooms. The living spaces are open plan and its windows are extraordinary. In addition, there is a wood fireplace, 2 double garages and an impressive indoor swimming pool to dream up built in 2007. The current owner is the architect of this house which is breathtaking!
Photos by Michel Bonomo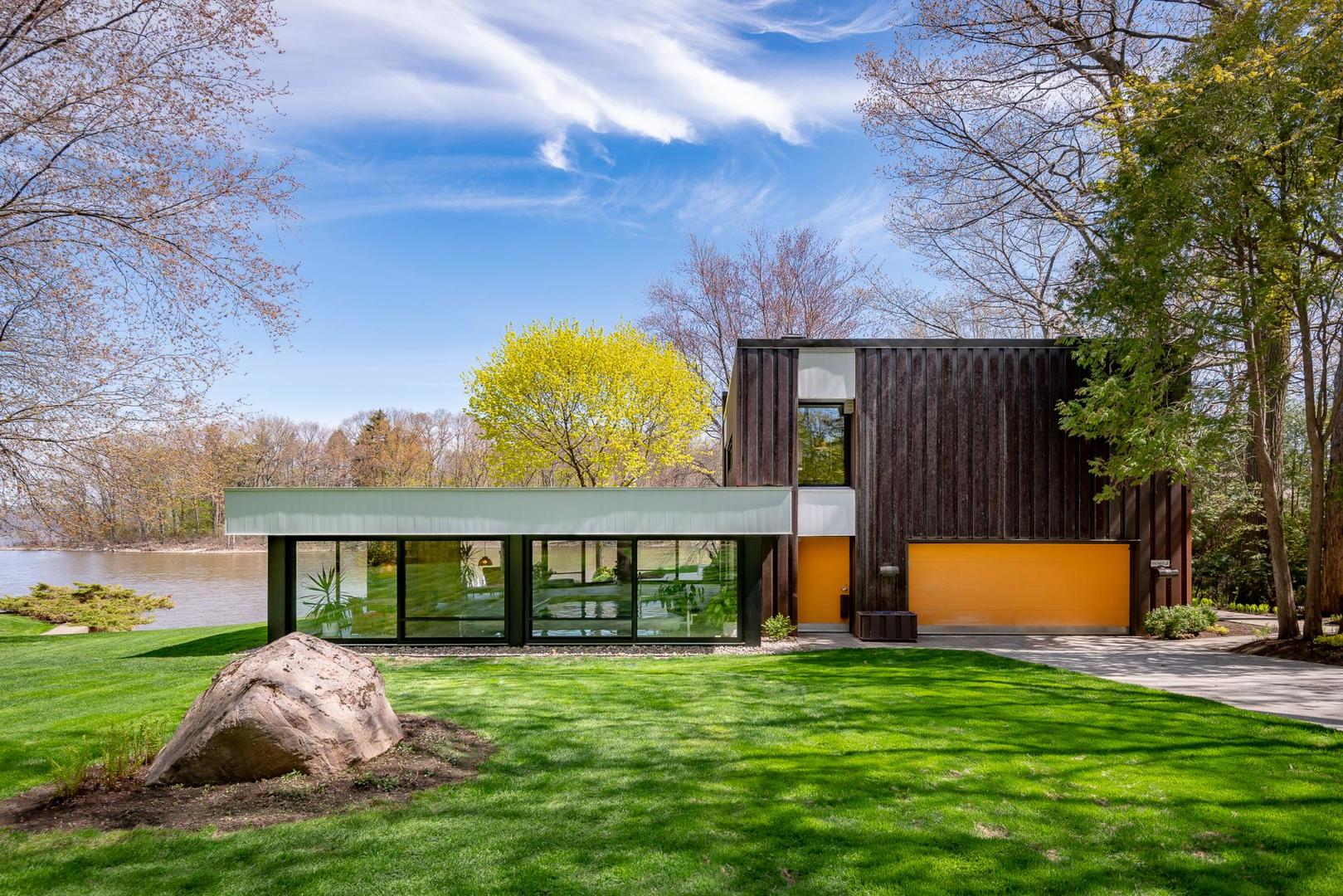 This uniquely designed architect's chalet is for sale in Sainte-Marguerite-du-Lac-Masson in the Laurentians. Erected on the shores of Lake Ashton in 2010, it was custom built to adapt to the particular topography of the land. It offers 3 bedrooms and 2 bathrooms. Its steel construction is of high quality and its aluminum windows are of modern industrial type. It includes heated floors, a slow combustion fireplace, a 500 sq. Ft. Terrace on the 3rd floor, a large 140 sq. Ft. Balcony on the 2nd, a veranda closed by 140 sq. Ft. Mosquito nets and a double garage added in 2012, among others.
Photos by France Larose from CasaMédia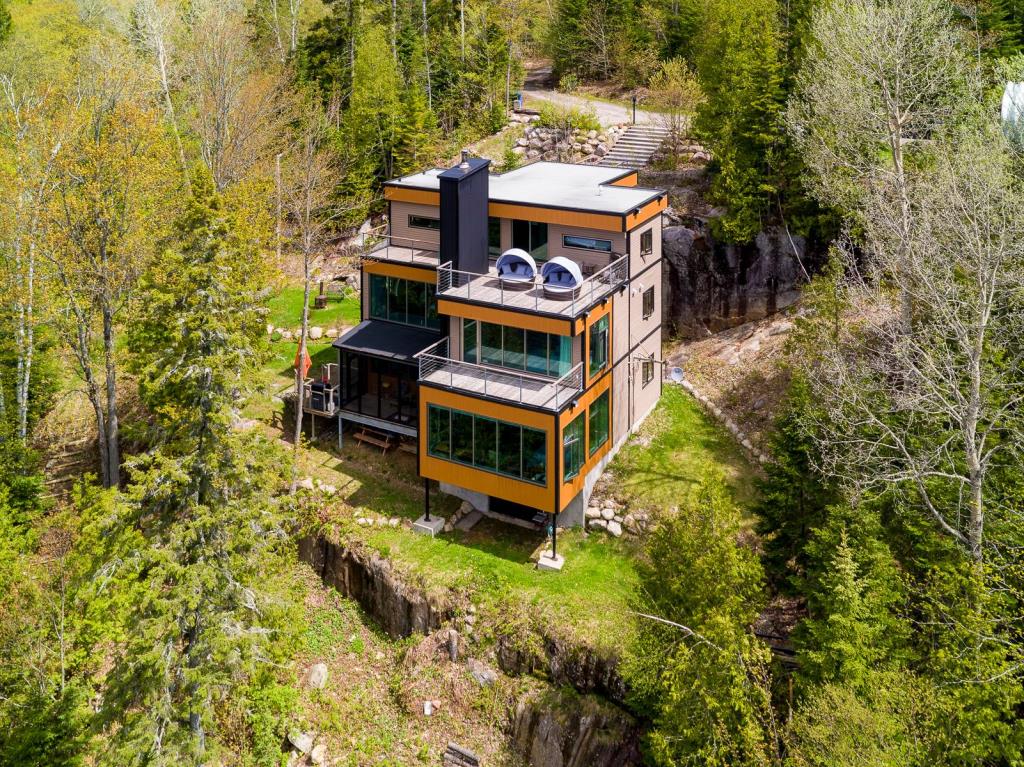 Built in 1948, this charming little house in Saint-Sauveur is now available on the market. It has 2 bedrooms, a bathroom and a shower room. Its luminosity, its wood stove and the presence of brick inside accentuate its warm appearance. Built on a 5 sq. Ft. Lot, there is a beautiful wooden terrace, an intimate backyard, beautiful mature trees and a driveway allowing 796 cars to park. It is located not far from Highway 4 and the village of Saint-Sauveur.
Photos by Marie-André Rhéaume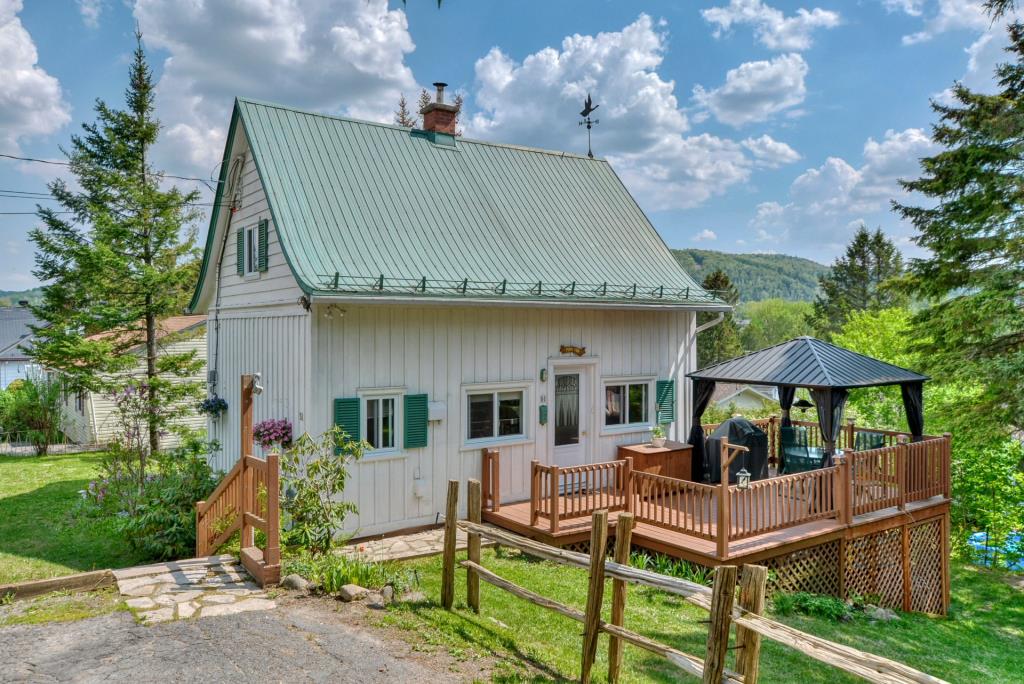 Located in the Gay Village of Montreal, this nice duplex on Logan Street is now available on the market. The occupation on the ground floor includes 2 bedrooms and two bathrooms. The presence of brick inside accentuates its authentic appearance. Since 2012, both units have been renovated. A backyard and 2 parking spaces are included. Everything is located in a quiet area close to all services such: schools, parks. grocery stores, restaurants, cafes, bars, cycle paths, metro stations etc.
Photos by Anatoli Igolkin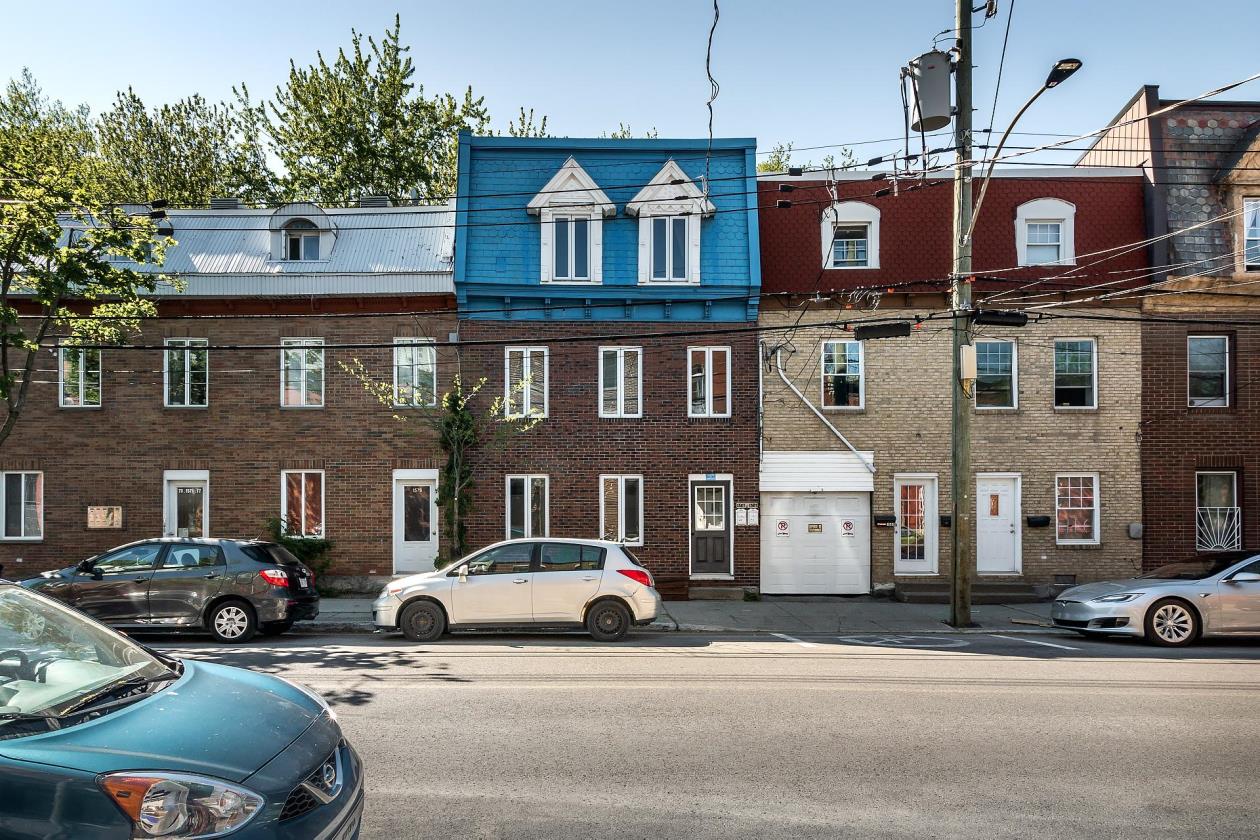 Located in the hamlet of Abbott's Corner in the municipality of Frelighsburg in Montérégie, this Loyalist style property (built in 1860) is now available on the market. It has 4 bedrooms, 2 bathrooms and a powder room. The rooms are spacious and warm. With an impressive total of 50 windows, the residence is particularly bright. On its vast rural land of 56 sq. Ft., There are beautiful tall trees, a magnificent wooden pergola and old stone masonry structures.
Photos by Jean-Francois Renaud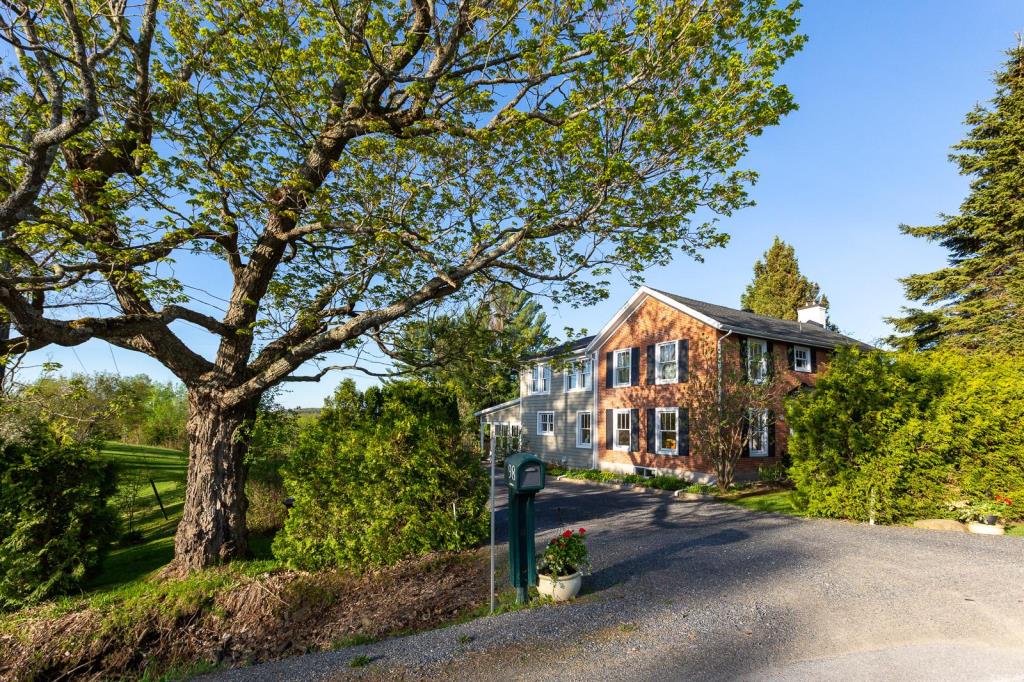 This superb 2-storey chalet-style property is for sale in Magog in the Eastern Townships. It has 3 bedrooms (including 2 in the basement), 2 bathrooms and a powder room. The kitchen, living room and dining room are open plan. On its land is a large black garage (like the main property) with a habitable roof and a large patio. Everything is located near a path and a stream and there is no neighbor behind. It gives an impression of the countryside, but downtown Magog is only a few minutes by car from the home.
Photos by Jael Beaudoin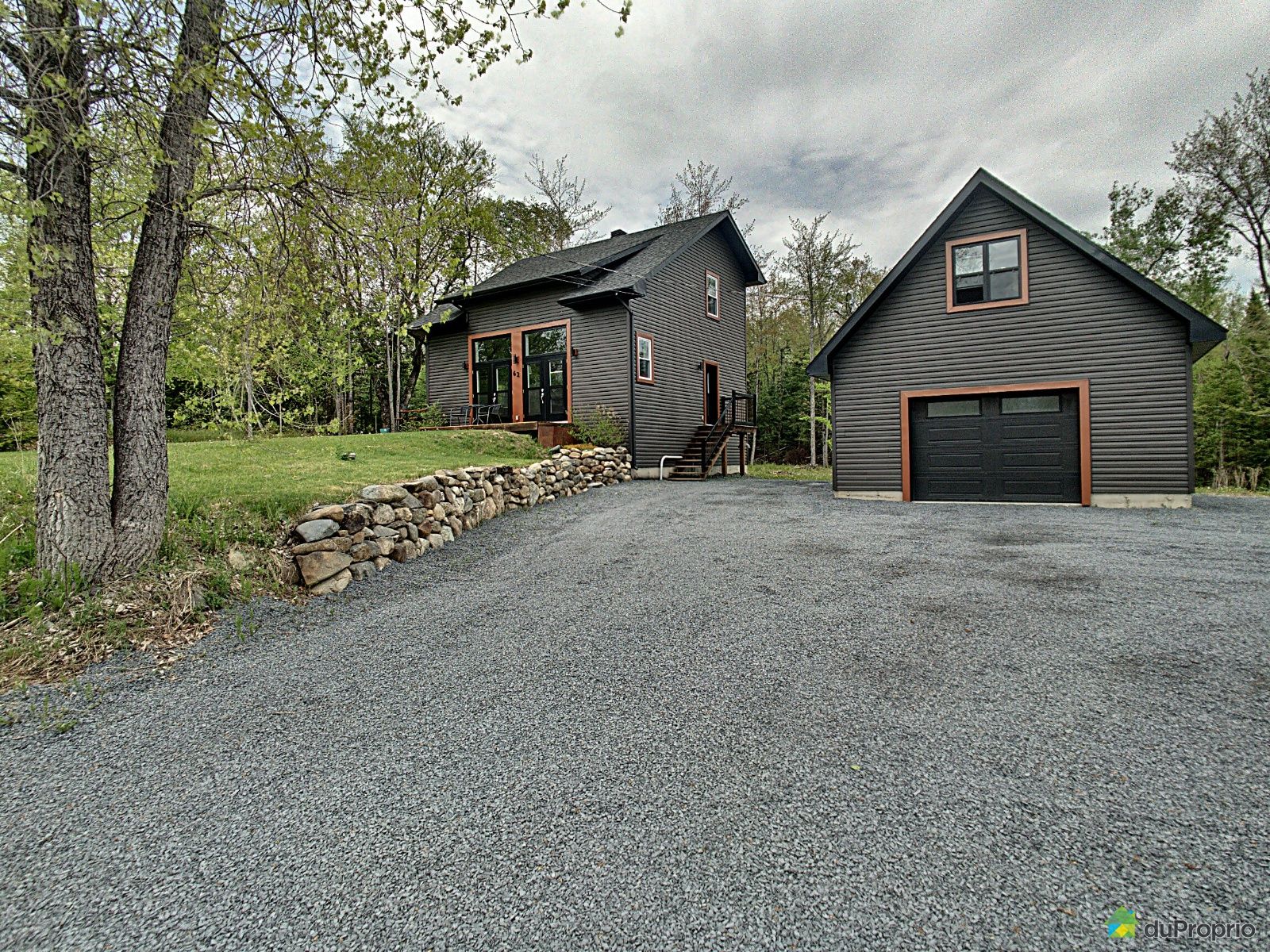 Located 5 km from the village of Ste-Marguerite in the Laurentians, this unique residence is now available on the market. When we say 'unique', it means that it offers (in addition to its 3 bedrooms, 2 bathrooms and a shower room) an office, a games room, a gymnasium, a sauna and a double garage! In addition, it is located just on the edge of the Doncaster River and is suitable for people with reduced mobility. On its large 42 sq. Ft. Lot, there are 982 parking spaces, a patio and a shed. An exceptional place for nature lovers!
Photos by France Larose from CasaMédia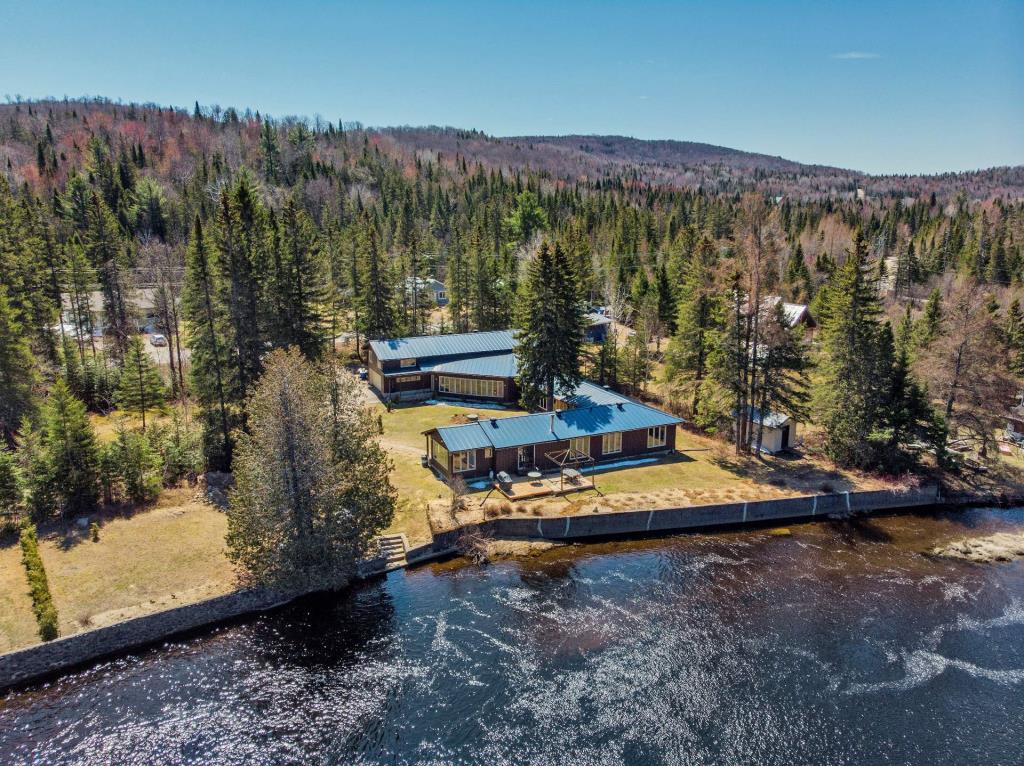 This beautiful and large detached house in the Hochelaga-Maisonneuve district of Montreal is now available on the market. Built in 1917, it has 8 bedrooms (one in the basement), 2 bathrooms and 2 powder rooms. It is located on a quiet street not far from a metro station. It offers 4 parking spaces in a driveway in addition to a garage. In addition to its backyard, residents also have access to a 300 sq. Ft. Terrace. Close to all services: grocery stores, schools, daycares, parks, restaurants, etc.
Photos are courtesy of the owner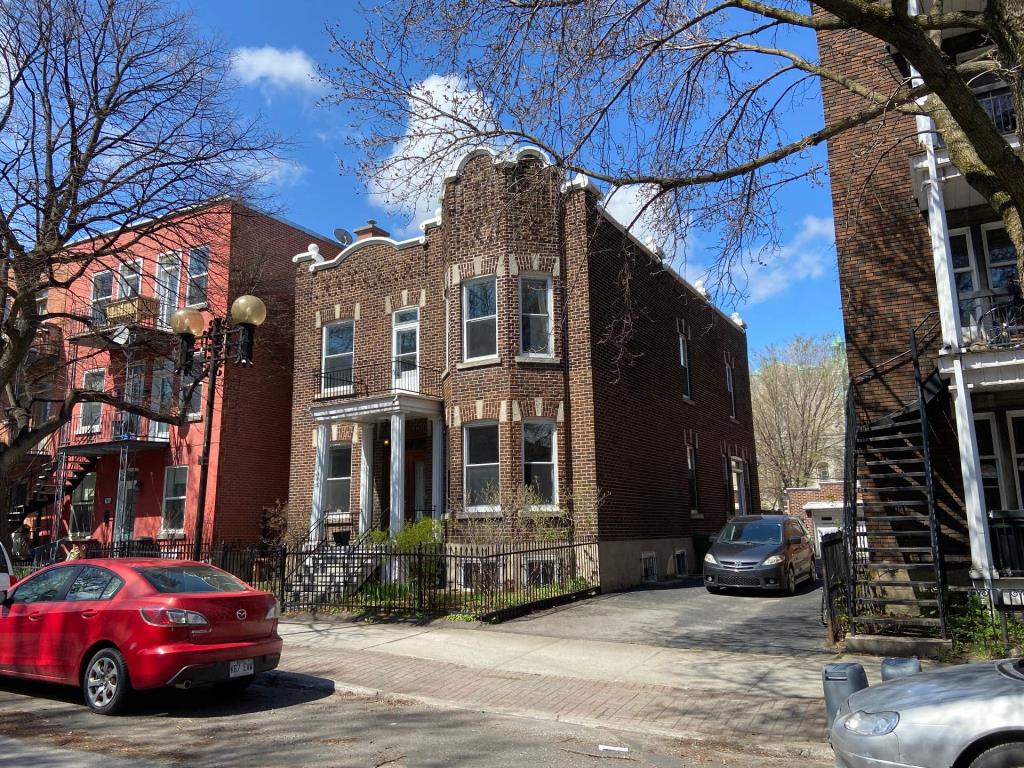 This magnificent century-old residence (built in 1910) is for sale in the Ahuntsic district of Montreal. Originally divided into a triplex, it has been carefully transformed into a single-family house. Despite the daring renovations, it has nevertheless managed to retain its original character. It offers 4 bedrooms, 3 bathrooms and a powder room. On its large, carefully landscaped 8 sq.ft. lot, there is a double garage, 629 parking spaces and a beautiful inground pool.
Photos by Roberto Cerilli, Vesta Dimensions cie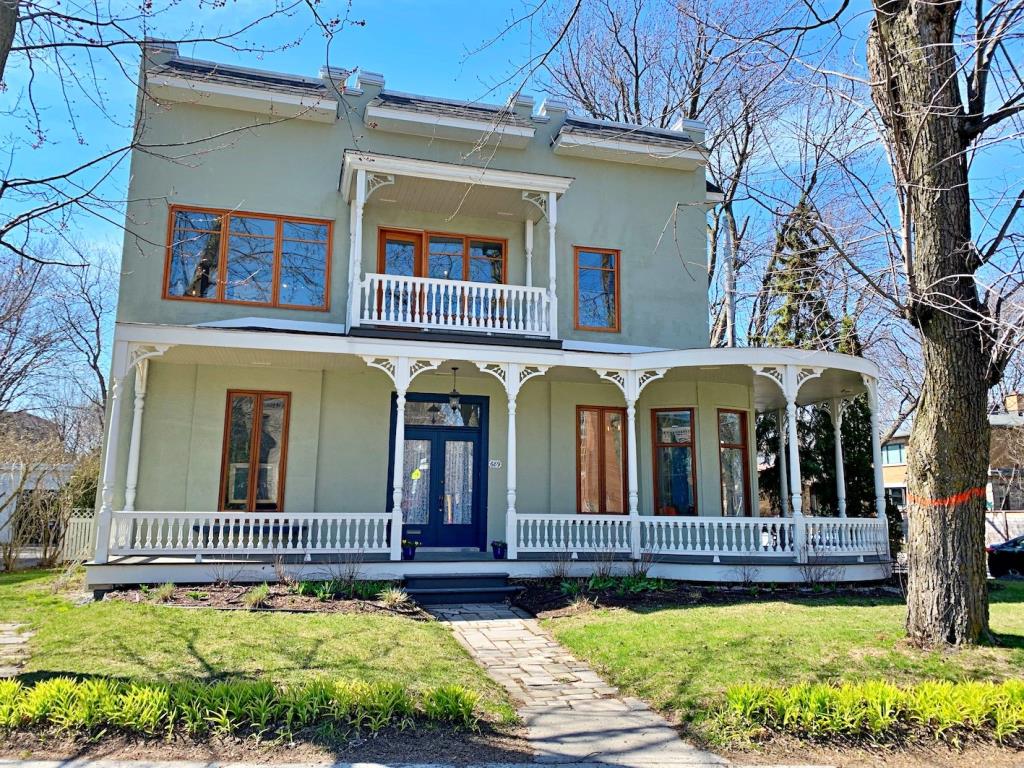 Built in 2011 in the Domaine Deauville in Sainte-Adèle (one hour from Montreal), this impressive home is now available on the market. Built on a hillside on a steel structure, it offers a magnificent view of the mountains. We immediately notice its unique design. It has 4 bedrooms (including one in the basement), 3 bathrooms and a wood fireplace. On its 37 sq. Ft. Lot, there is a superb heated inground swimming pool as well as a large terrace. It also gives access to a nearby lake which is non-navigable.
Photos by Julien Perron-Gagné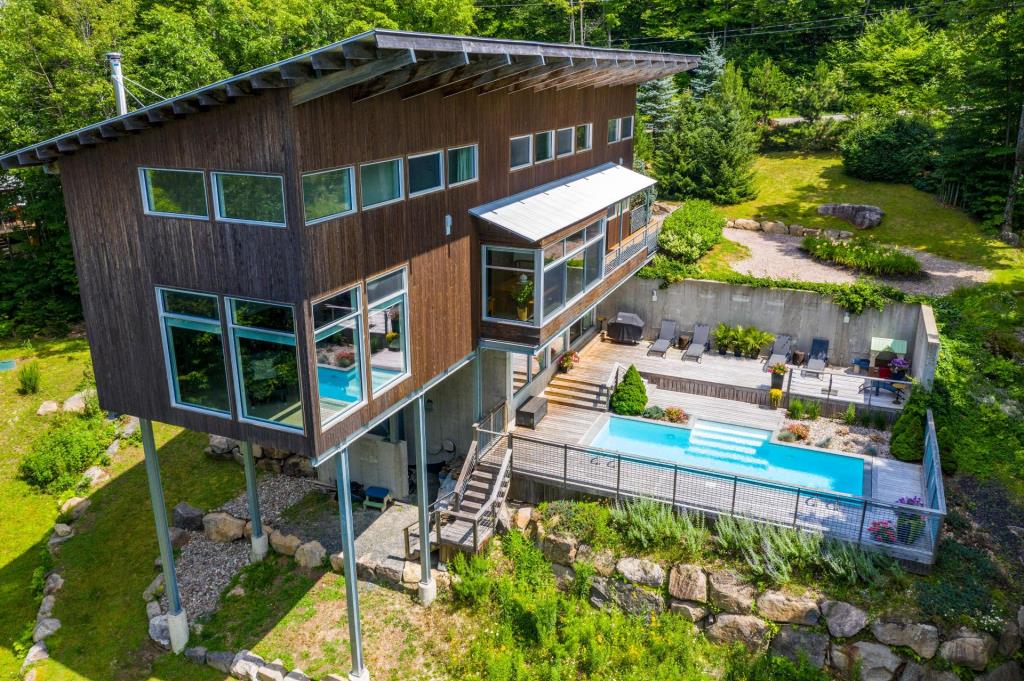 We invite you to follow on Instagram: @jolijolidesign