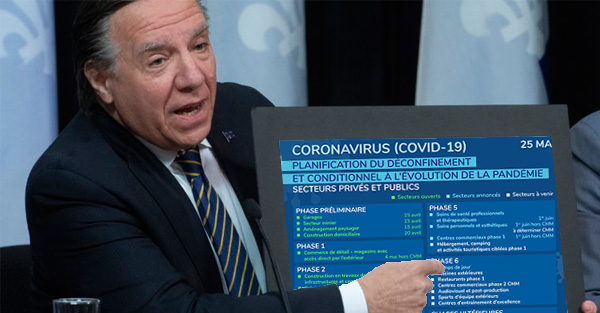 Here is the deconfinement plan for all sectors which has just been put online
François Legault has just made public the plan for the gradual deconfinement of all sectors. There are 6 phases and one more that will come later. We can say that the bars, phase 2 for restaurants and gymnasiums are not ready to open soon.
In publishing this graphic, François Legault wrote: "Today, we are making public the gradual deconfinement plan for all sectors. This plan is conditional on the evolution of the pandemic in Quebec. In other words, it is conditional on us all remaining disciplined.»
To consult the complete plan with all the details, we invite you to consult the PDF file.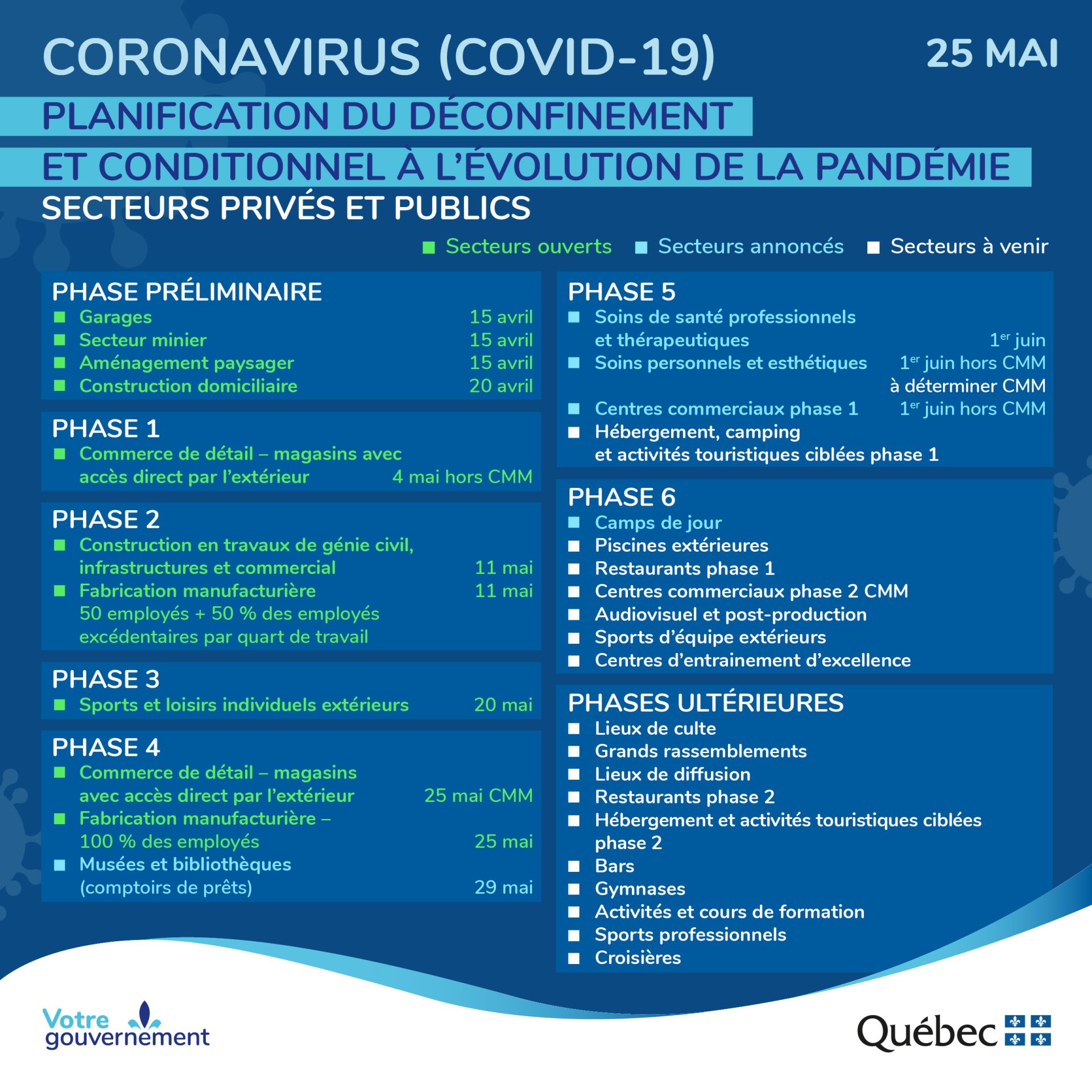 We invite you to subscribe to our Instagram: @petitpetitgamin