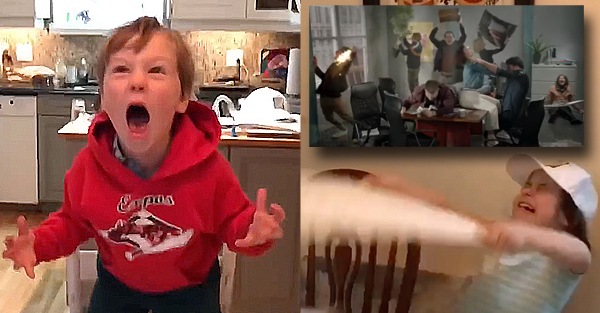 Family remakes Bye Bye skit and they destroy everything at home
The family of Jean-Francois Daigle is just perfect! They decided to remake a Bye Bye 2019 sketch and it's just hilarious. You probably remember that sketch where everyone destroyed everything in an office when they learned that milk was no longer in the food guide. If you remember more, you can see the segment here.
By posting this video, Jean-François wrote: "My children are very fond of Bye Bye. All Bye Bye. This weekend, we remade one of the Bye Bye 2019 sketches. For fun. Savor the result". We can say that there are future actors / actresses in this family!
We invite you to subscribe to our Instagram: @petitpetitgamin