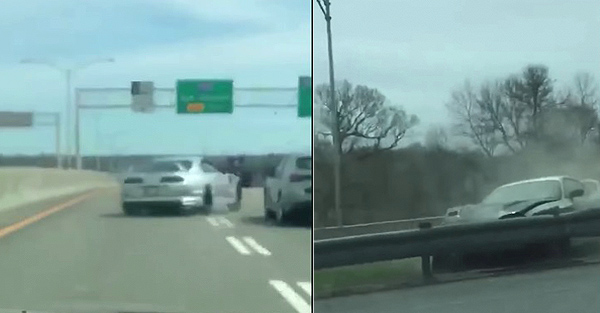 A spectacular accident was filmed on the Robert-Bourassa highway in Quebec
This spectacular accident took place today on Highway 740 (or Robert-Bourassa Highway). It seems that the filmmaker is the friend of the driver who loses control of his vehicle. We can hear him be happy when the car in front of him accelerates quickly, but when the vehicle completely loses control we hear him panic. It's such a dangerous maneuver for everyone, you really have to be careful on the roads.

Update:
1.The filmmaker didn't know the people in the car
2. I was written this: "Hi my friend was in the vehicle crash which lost control when it accelerated ill today on the highway. He was in the car with the bike rack so he was very lucky because he didn't crash them. Ghost police were following behind so they saw the crash. The man who lost control was arrested. The person he was hit went to the hospital. They had to take some extrication pliers to get out because the car crashed into the door. He seemed to have only one broken leg. The driver of the third car did not suffer serious injury.».
We invite you to subscribe to our Instagram: @petitpetitgamin
See this post on Instagram