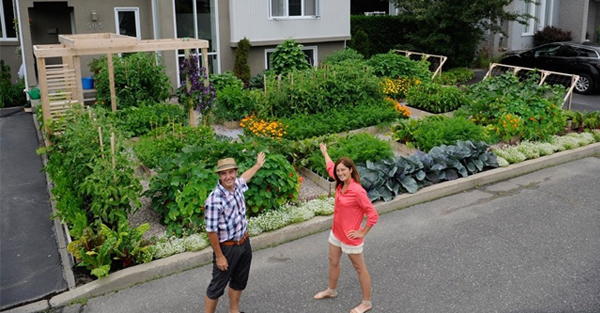 They make an urban garden in front of their house in Drummondville
Josée Landry et Michel Beauchamp decided to make a vegetable garden in front of their house in Drummondville. They fought very hard to get permission from the city to make a garden in front of their residence. As you can see in the photo and in the interesting report, it is a real success and their vegetable garden is very pretty. They decided to launch a small guide to invite people to realize this initiative. You can consult the Urban vegetable garden starter guide if this is a project that interests you.
By posting their video and guide, we can read on Facebook: "Garden of Josée Landry and Michel Beauchamp in Drummondville. Threatened with destruction by the city in 2012, a petition with 29 signatures from 000 countries changed the laws banning front vegetable gardens. Thanks to this initiative, it is now possible to grow your fruits and vegetables in front of your home in most cities in Quebec.". Well done for this great concept!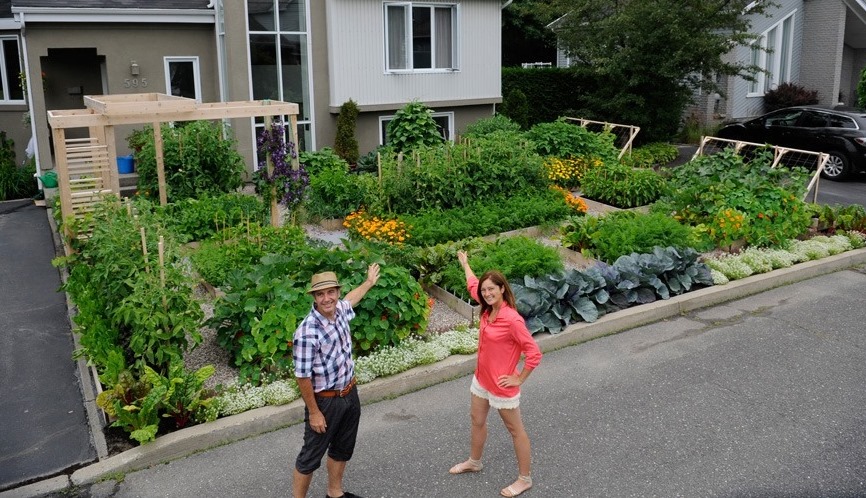 We invite you to subscribe to our Instagram: @petitpetitgamin