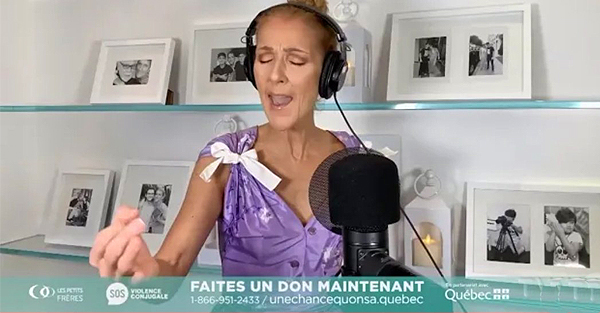 The ratings for A Chance We Have are monstrous
The excellent Richard therrien shared on Twitter the ratings of the 2 big shows of the weekend. Saturday night, Live from the universe attracted 1 viewers on Radio-Canada. Based on the many positive comments on Twitter, this show was amazing and extremely touching.
For Sunday night, the special Lucky we have was seen by 1 on TVA and 821 on Télé-Québec. Lucky we have was broadcast on the 2 stations at the same time, which makes a ratings of more than 2 million, it is enormous. I imagine Everybody's Talking About It must have suffered the repercussions of this mega-success.
As Alex Perron says: "These two shows and their numbers prove just how much people needed to be entertained.. ".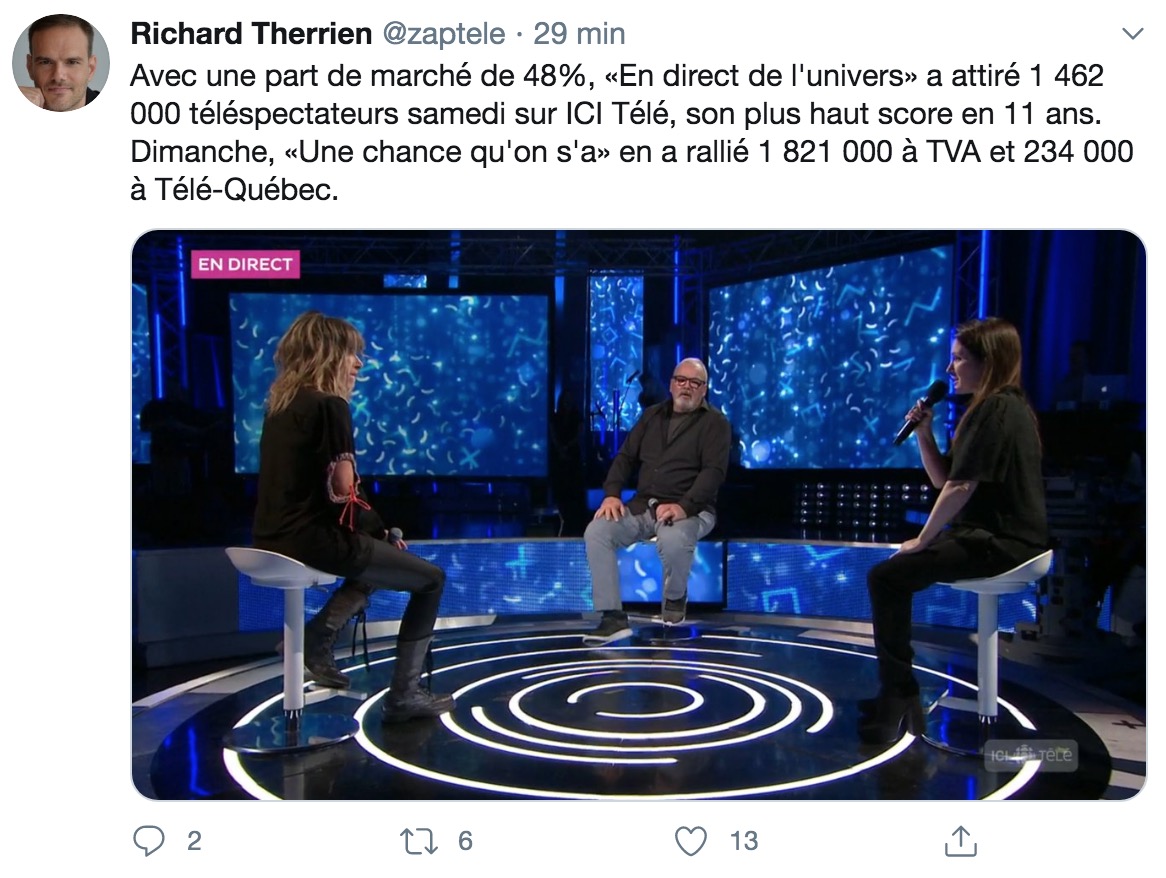 In addition, we learn that more than $ 2 million were raised thanks to the show
More than $ 2 million raised thanks to A Chance We Have 🤜 https://t.co/F7xr5yHmFL

- Denis Dubois (@DenisDu) May 11, 2020
It was an honor to sing "A chance we have" with so many local artists. The song is available on digital platforms. All profits will go to organizations @pfquebec et @sosviolence - Céline xx…

Find the song here 👉🏼https://t.co/Ci4Fm72Nnu pic.twitter.com/1PsZpK7QuJ

- Celine Dion (@celinedion) May 11, 2020
We invite you to subscribe to our Instagram: @petitpetitgamin