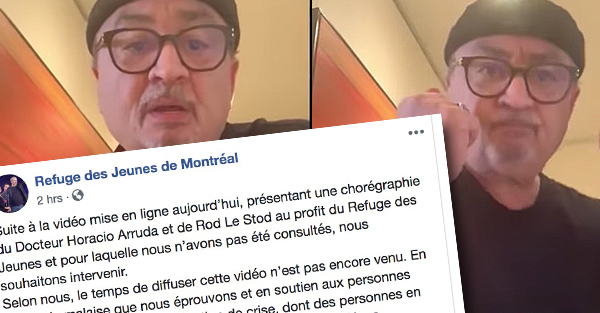 The Refuge des Jeunes de Montréal dissociates itself from the rap clip of Horacio Arruda
The general manager France Labelle du Montreal Youth Refuge reacted following the Quebec rap clip featuring Horacio Arruda. If you have not seen the clip which is extremely viral, I invite you to consult our article that we did in the morning Horacio Arruda does the containment dance in a rap clip. It can be read in the description and at the end of the clip that all profits from selling and listening to the song will be donated to the Montreal Youth Refuge.
Madame Labelle was not informed of this whole initiative, she wrote: "Following the video uploaded today, presenting a choreography by Doctor Horacio Arruda and Rod Le Stod for the benefit of the Refuge des Jeunes and for which we were not consulted, we would like to intervene.". To then dissociate completely from this clip: "In our opinion, the time to broadcast this video has not yet come. Because of the unease we feel and in support of those closely affected by this crisis situation, including people experiencing homelessness, we prefer to dissociate ourselves from it.».
It would have been important to contact the Refuge des Jeunes de Montréal before launching this project.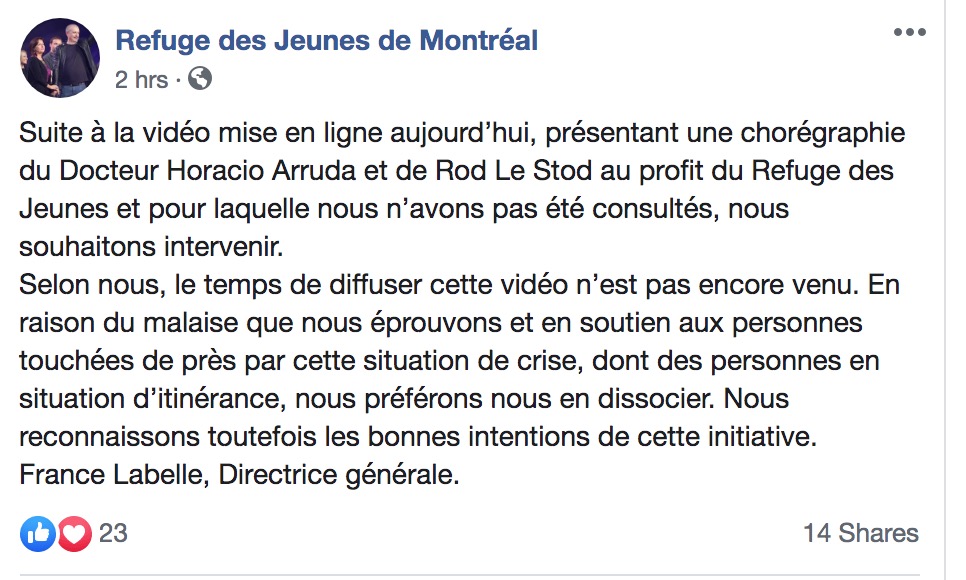 To see the clip: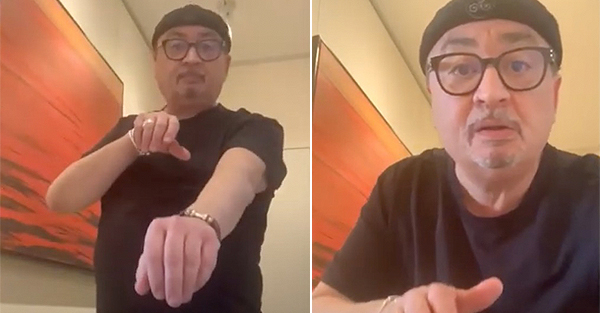 We invite you to subscribe to our Instagram: @petitpetitgamin