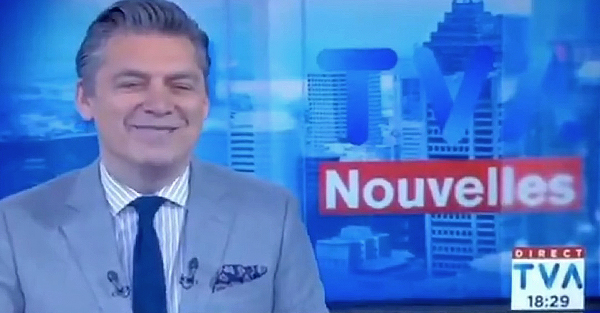 Michel Jean made a nice surprise during the animation of the newsletter at LCN
The head of antenna at LCN Michel Jean made a nice surprise for Mother's Day. During the news bulletin, he took the time to wish a happy Mother's Day in Innu Aimun. Michel Jean is from the community of Mashteuiatsh. We can see the huge smile on his face which was lit by the pride of sharing this beautiful language.
Posting this video on Twitter, he wrote: "It's not a language you often hear on national news reports… Yet it is so beautiful. It can be seen in my face that I was happy to wish Happy Mother's Day to the mothers of Quebec in Innu Aimun.»
We hope who will take the time to talk to us more often, it's fun to bring joy to a news bulletin.
It's not a language you often hear on national news reports… Yet it is so beautiful. It can be seen in my face that I was happy to wish Happy Mother's Day to the mothers of Quebec in Innu Aimun. #Innu #Aboriginal #tvanews pic.twitter.com/IJtDKpgoI2

- michel jean (@ micheljean5) May 11, 2020
We invite you to subscribe to our Instagram: @petitpetitgamin