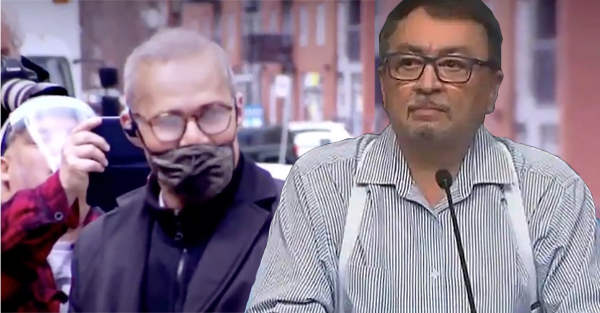 Horacio Arruda teases TVA journalist Yves Poirier in front of everyone
The TVA and LCN journalist Yves poirier got teased by the sympathetic Horacio Arruda. The latter told him that he had a lot of fog in his glasses because of his mask. He explains to us that we have to adapt to wearing a mask, and he understands that it is not easy. Everyone found the moment funny, you can hear them laughing.
By posting this video, Yves poirier wrote: "A short 101 course on wearing the Dr Arruda mask towards me. Here is what it gives! ".
A short 101 course on wearing Dr's mask@ArrudaHoraciotowards me. Here is what it gives!@tvanouvelles # COVID19 pic.twitter.com/wE2dI79j24

- Yves Poirier (@poirieryvesTVA) May 8, 2020
We invite you to subscribe to our Instagram: @petitpetitgamin