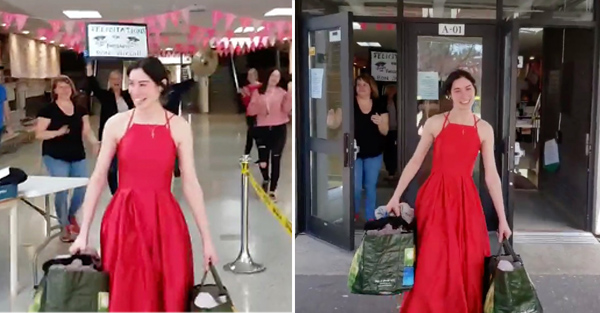 This Gatineau high school had a surprise for its students who are finishing their secondary 5
Secondary school Exceptdas-Gamelin located in Gatineau decided to celebrate the end of the school year to its secondary 5 students in a brilliant and inspired way. When a student comes to collect his personal effects, he is entitled to quite a celebration. Everything is in place to make it a great party: applause and shouts of joy, a sign where we can read "Congratulations to the graduates, good luck !!", the sounds of cymbals… we really feel that it is. is maximum fun. The school publishes the videos on its Facebook page for the different students, a really good idea.
Since there is no prom, this student decided to put on her beautiful dress. We can see that she is really happy at the end of the video sending hearts to the school staff.
* I can't embed the video, you have to watch it on Facebook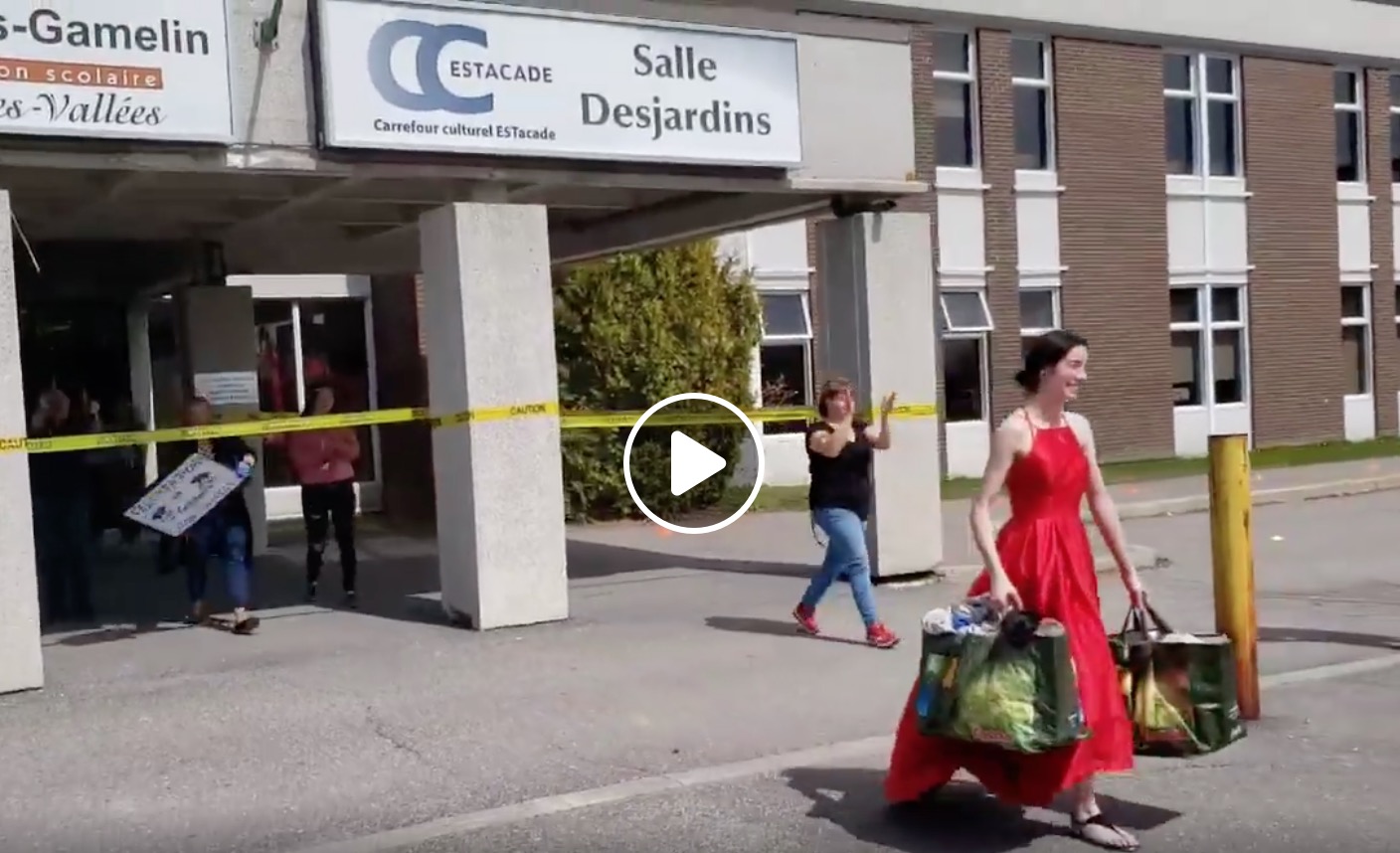 We invite you to subscribe to our Instagram: @petitpetitgamin