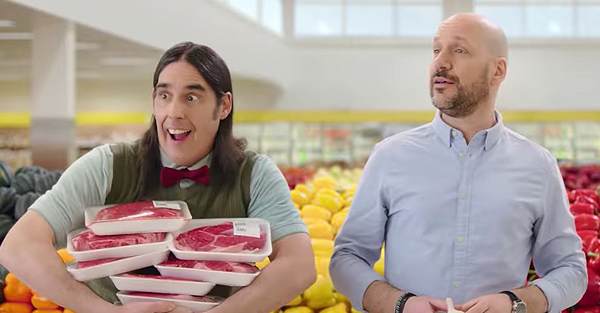 Martin Matte is in an epic ad designed by Maxi subscribers
We know Maxi's advertisements have been completely exploded since Martin Matte has been here. This time around, they really went above and beyond by creating a video with just the audience's ideas. It gives puns, a song, a mascot and a Martin Matte in a whole universe. Advertising is rolling all over the web, I hope you're ready to laugh.
In posting this video, the Maxi team wrote: "Because it feels good to laugh a little, here it is, our first ad designed entirely BY the public, and FOR the public! NB: Don't forget to come and see us just if it's essential. As Claude would say: "I stay at home if there is no rush." »NB # 2: We take this opportunity to greet our Maxi colleagues who work hard to ensure that our customers have a full blast for less than pennies.».
We invite you to subscribe to our Instagram: @petitpetitgamin