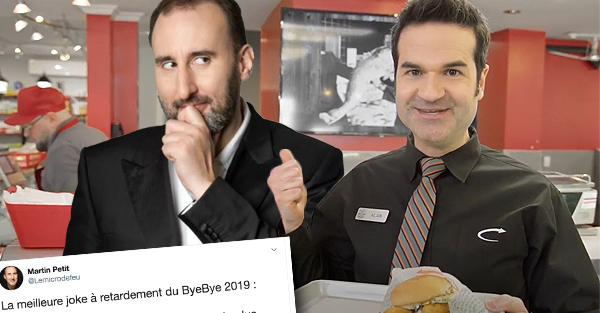 Martin Petit makes a great joke about A&W commercials comedian
We remember the whole saga that took place a few days after the Bye Bye concerning a skit on A&W commercials. Several Internet users had not appreciated the segment where Claude Legault imitated the actor Michel Olivier Girard. This whole story had several outcomes, if you are not aware, you can consult the articles on the subject: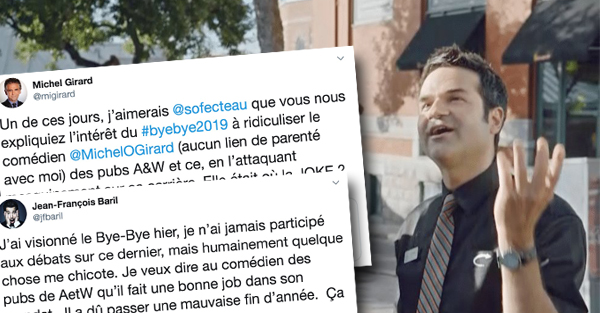 Read also:
A&W commercials comedian comments on Bye Bye skit
Simon Olivier Fecteau breaks the silence on the Bye Bye saga
A&W Commercials Comedian Makes Post To Conclude This Bye Bye Saga
Martin Petit's joke
All that to say that Martin Small made a great joke on the subject yesterday. Yeah, yeah, I know it's May and we're talking about Bye Bye, but the joke is good. He wrote on Twitter: "Lthe best delayed joke of ByeBye 2019: it is that in 2020, the actor who works the most in the UDA is Michel Olivier Girard (A&W ads)". We often see a new A&W commercial on TV that is very successful. It's good for him, we're very happy that his career is going wonderfully!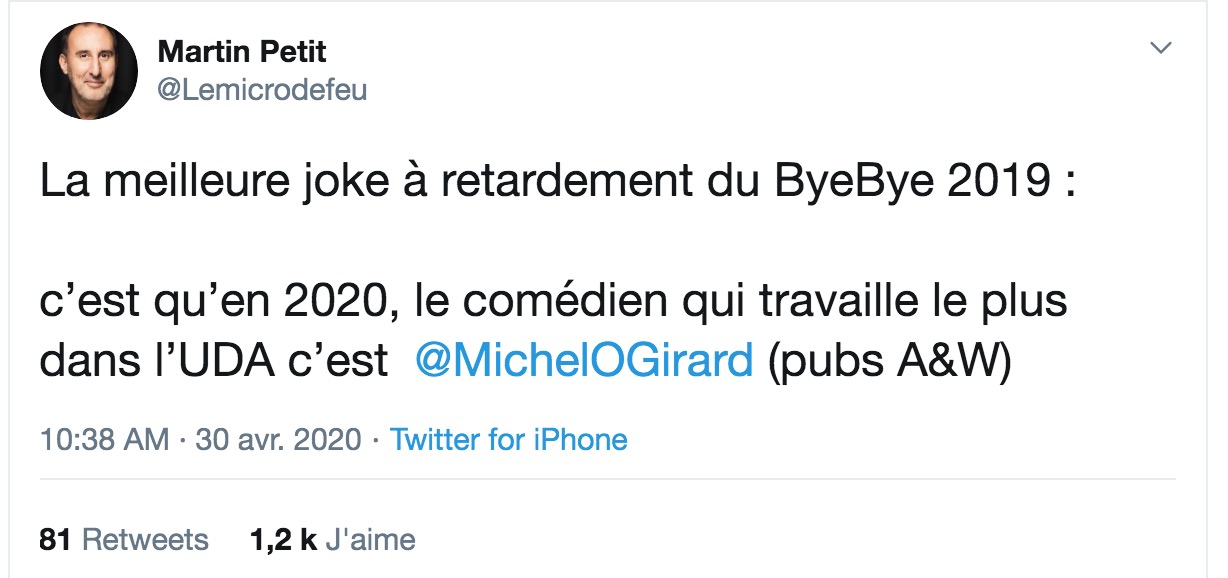 We invite you to subscribe to our Instagram: @petitpetitgamin