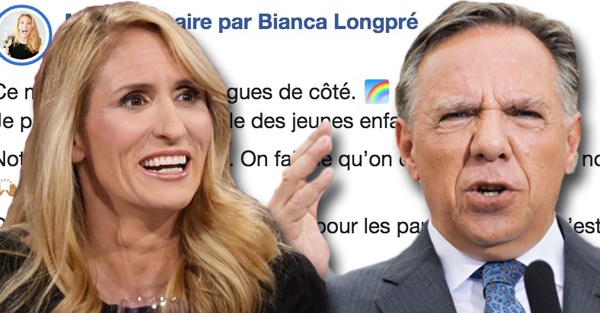 Bianca Longpré is not proud of François Legault's decisions
Bianca Longpre had a lot to say about the opening of primary schools. In a lengthy Facebook post, she explained her decision to keep her children at home. We can read: "It is not a trivial decision for the parents since it is far from being without risk… for the whole family. For my part, my children will not go.". She does not believe in any way that children will respect the 2 meters distance and that in 20 days of school, we will not learn anything.
She does not spare her words concerning François Legault either: "I do not believe for a single second that the choice of the Prime Minister is based on reasons of immunity, sociability or learning. ". She adds later in the text: "Until now I was very proud of the Prime Minister's team, but now I am less so.».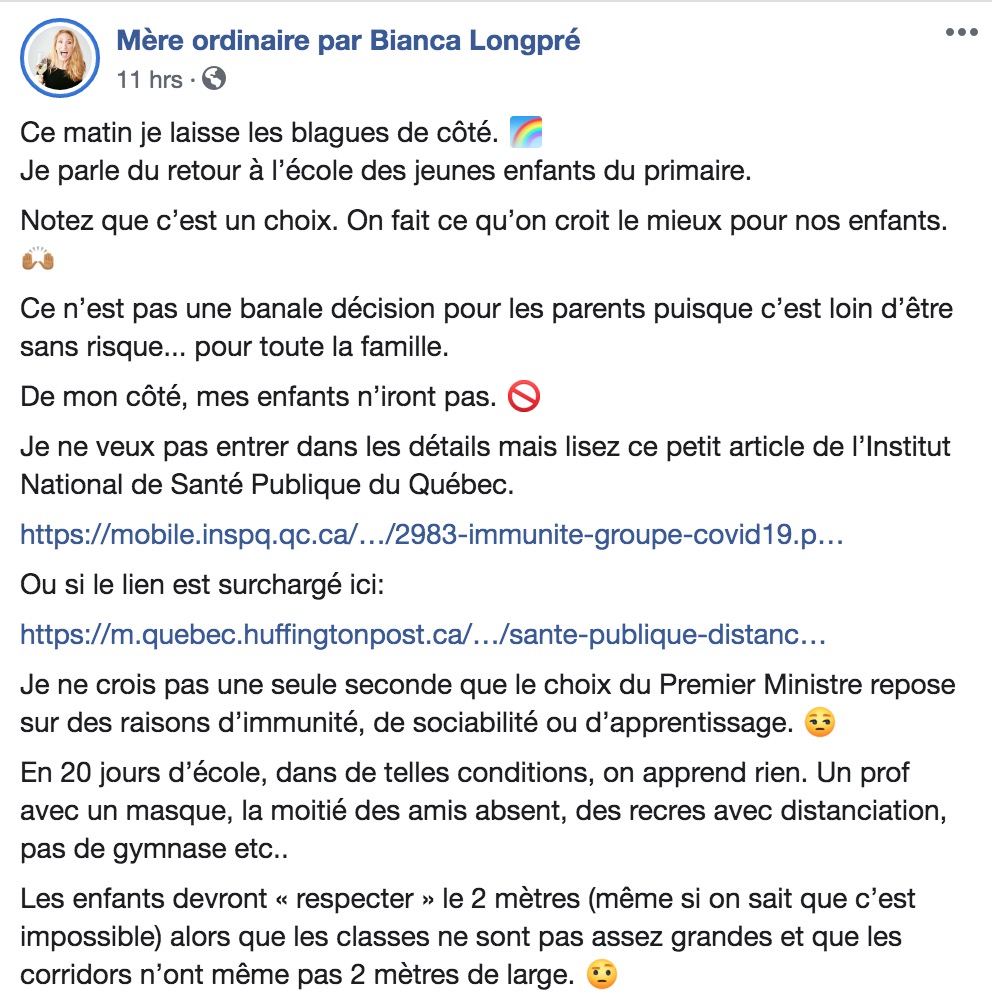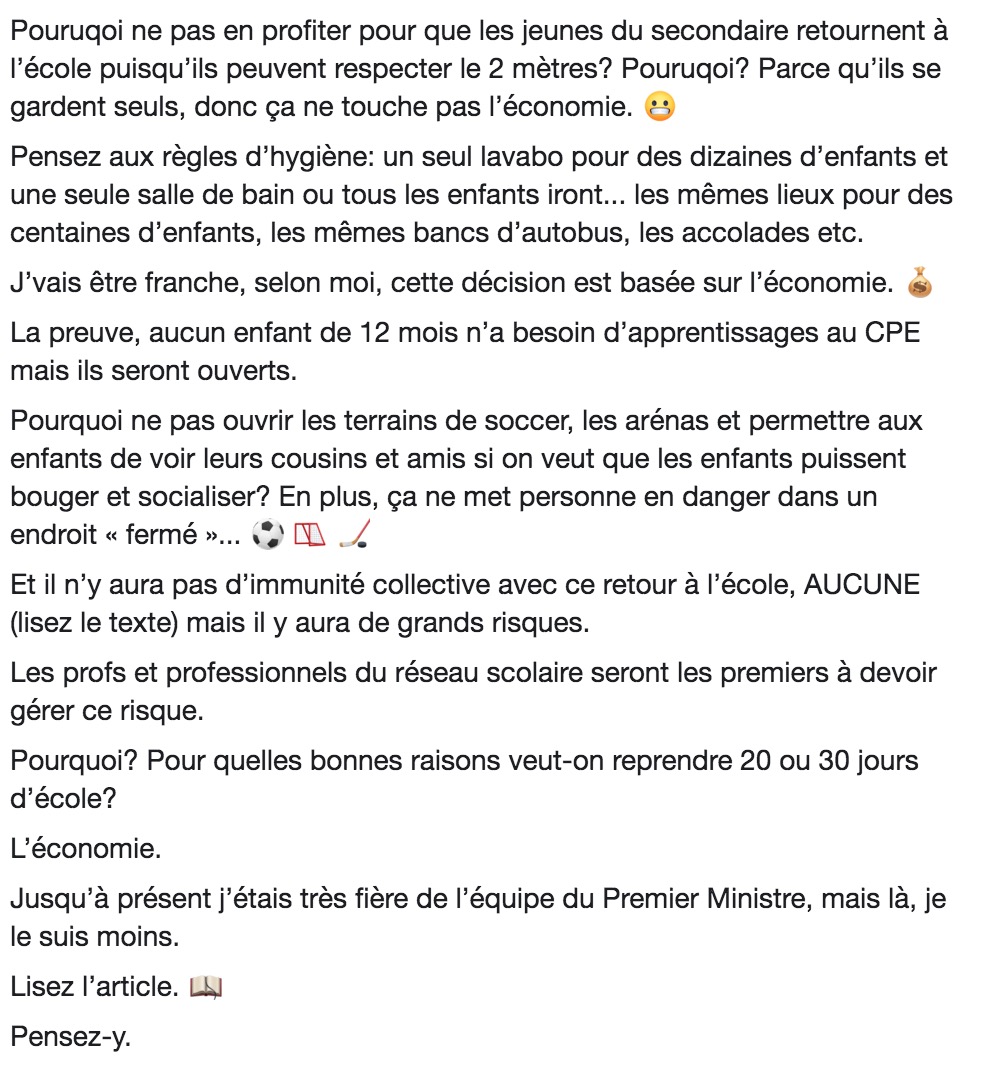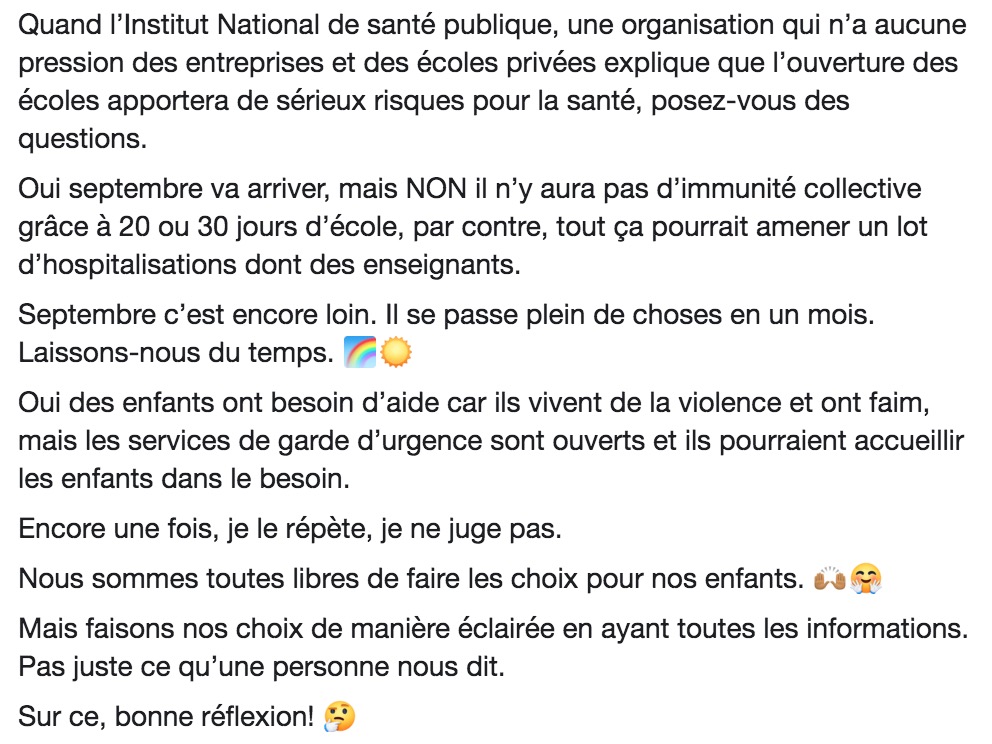 We invite you to subscribe to our Instagram: @petitpetitgamin