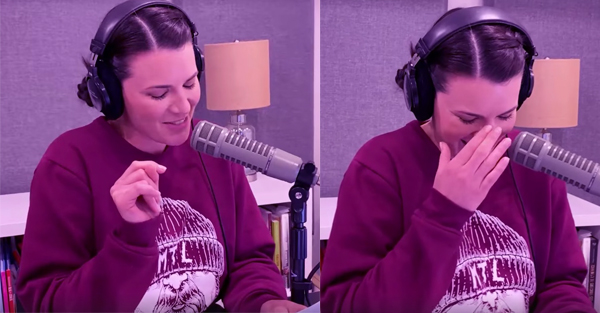 Marie-Ève ​​Janvier book of hilarious naughty advice
The excellent facilitator Marie-Ève ​​January made a big column on the radio Rythme 105.7. She gives us a hilarious segment called: The naughty tip of the day: vehicle maintenance. For over 3 minutes you will hear a string of ole ole advice jokes under auto maintenance terms. Marie-Ève ​​is cramped throughout her column, she has to take breaks to regain control. We can say that Etienne Marcoux did a really good job writing this text.
By posting this video, we can read on the radio station's page: "For his naughty advice, Marie-Eve January tells us about the importance of maintaining your vehicle, because when you do a spin, we like it to be planned ... ».
We invite you to subscribe to our Instagram: @petitpetitgamin