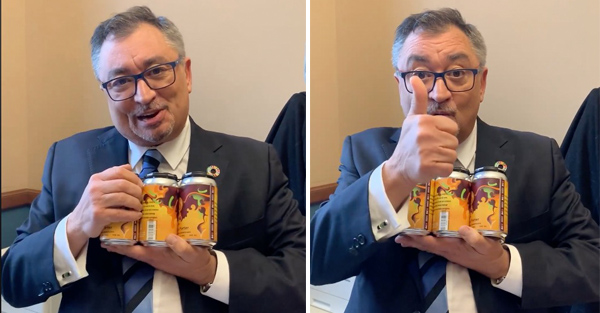 Horacio Arruda tells us in a video that he is going to have a good beer
The General Brewery - 18th Street at the beginning of April created the Horacio Porter beer which had been very buzzing on the web at the beginning of April. This porter at 7,5% alcohol was sent to Horacio to enjoy this delicious creation. Today, the microbrewery posted a video on its page where Horacio Arruda receives a 6-pack from Horacio Porter. We can say that he was really happy to receive this gift, he coaxes his 6 cans lovingly.
On the page of the General Brewery - 18th street, the microbrewery team defines this beer: "It's a sturdy American porter inspired by a certain North Vermont brewery. We already love it so much that we would like to never run out of it at the pub! It is also above all a tribute to Dr. Horacio Arruda, the man who has a plan and who popularizes Portuguese tarts.».
We invite you to subscribe to our Instagram: @petitpetitgamin