TVA Sports issues statement regarding Jean-Charles Lajoie controversy
Yesterday the host of TVA Sports Jean-Charles Lajoie made a publication that sowed immense controversy on the web in Quebec. In a tweet that the host wrote, it read: "The happy imbeciles in the region who do not feel concerned by the # COVID19quebec crisis and who are calling for deconfinement and economic recovery, I despise you. Your I before US. What would you be without the invaluable contribution of the great region of MTL COLLECTIVELY?».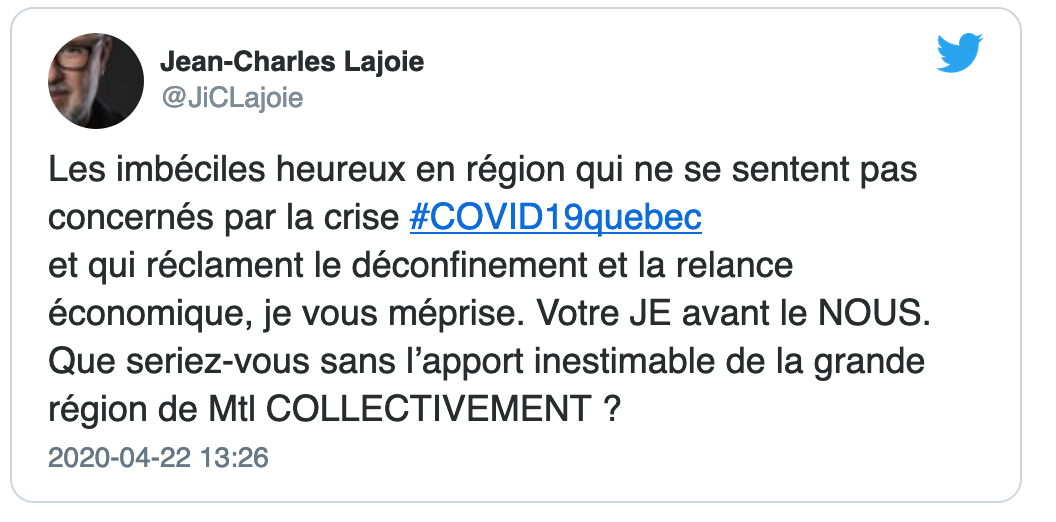 JIC's apologies
A real tidal wave of comments has invaded the social networks of the host. Several Internet users were angry with Jean-Charles' comments, and TVA Sports received a lot of complaints. After a few hours, Jean-Charles apologized on his Twitter account. We can read: "Today I posted an emotional tweet after reading some of the comments. I want to reaffirm my affection for Quebec and its regions, including the one in which I live. I also offer my sincere apologies to those whom my words may have offended.».

End of the saga?
Today, VAT Sports has made an official statement regarding this whole saga. The specialty channel accepts the apologies of its host and reiterates its commitment to all regions of Quebec. We feel in the comments that many people will not forget what JIC said.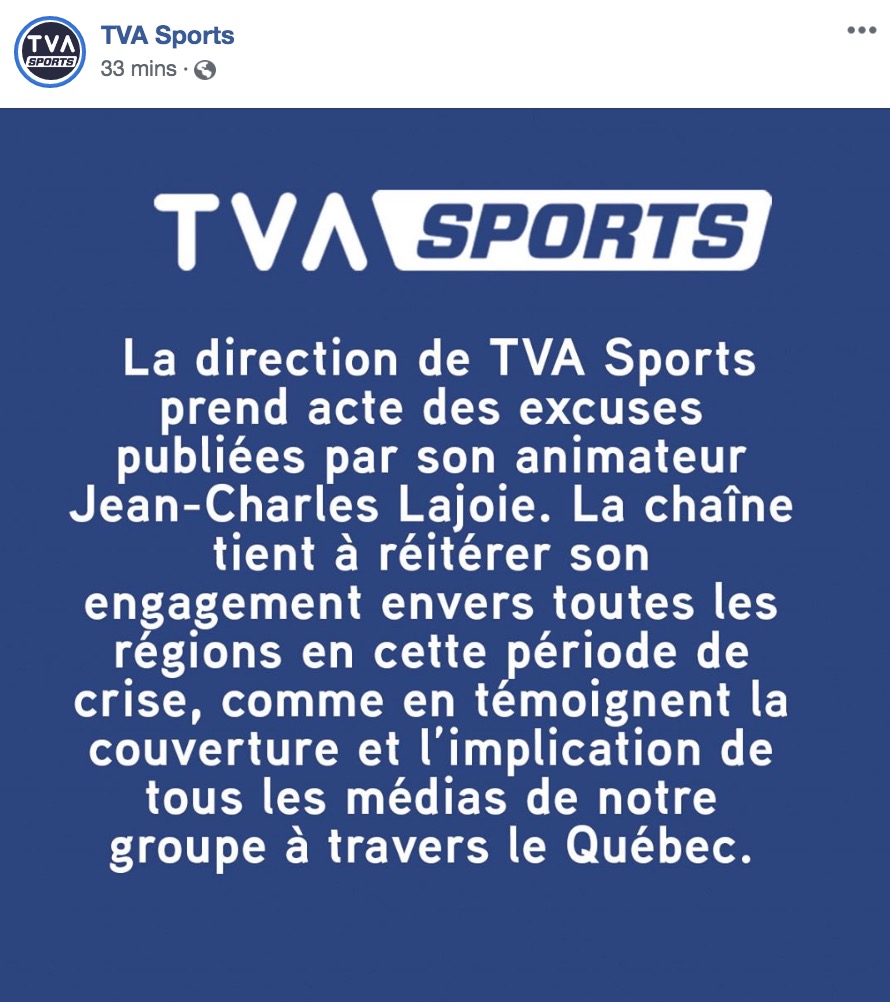 We invite you to subscribe to our Instagram: @petitpetitgamin