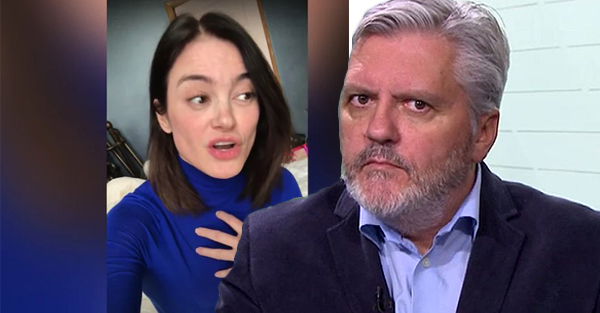 Richard Martineau finds Lucie Laurier a dangerous person
Lucie Laurier is very active on Twitter, she shares several pieces of information every hour. If you haven't seen her video where she explains not believing in mass media and a COVID-19 vaccine, I invite you to consult our article.
This time, Lucia Laurie asks for some kind of revolution on Twitter. She asks her fans to create pages / media to tell the truth about everything that is going on. She wants the truth to come out and the plots to stop. She has several followers who are ready to embark with her on this adventure. She even makes a small arrow to the excellent magazine Urbania.
Richard Martineau on board, he does not embark at all and finds it very dangerous.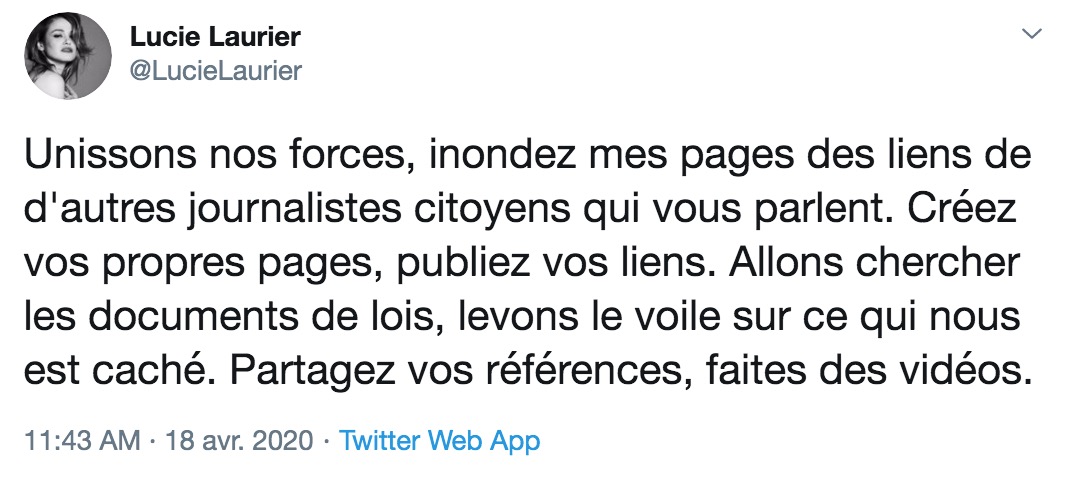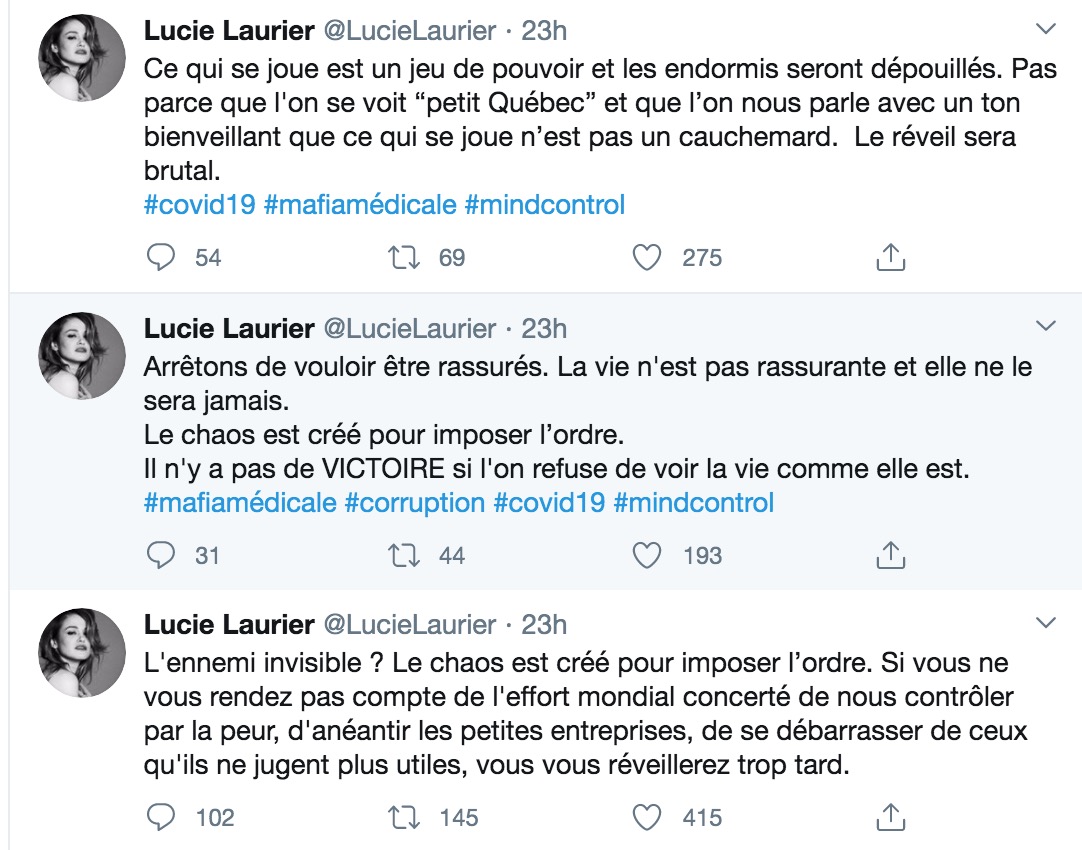 We invite you to subscribe to our Instagram: @petitpetitgamin