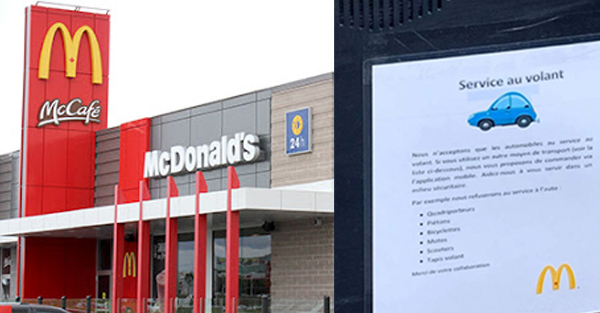 A McDonald's in Drummondville bans flying carpets at drive-thru
A McDonald's in Drummondville must have pasted a message to say the rules of the service on the fly. We can read: "We only accept drive-thru automobiles. If you use another means of transport (see the list below), we suggest that you order via the mobile application. Help us serve you in a safe environment.».
In the list of means of transport that are refused at the drive-thru, we can read: scooters, pedestrians, bicycles, motorcycles, scooters and…. Flying Carpet. I know one at Disney who won't be happy to read this!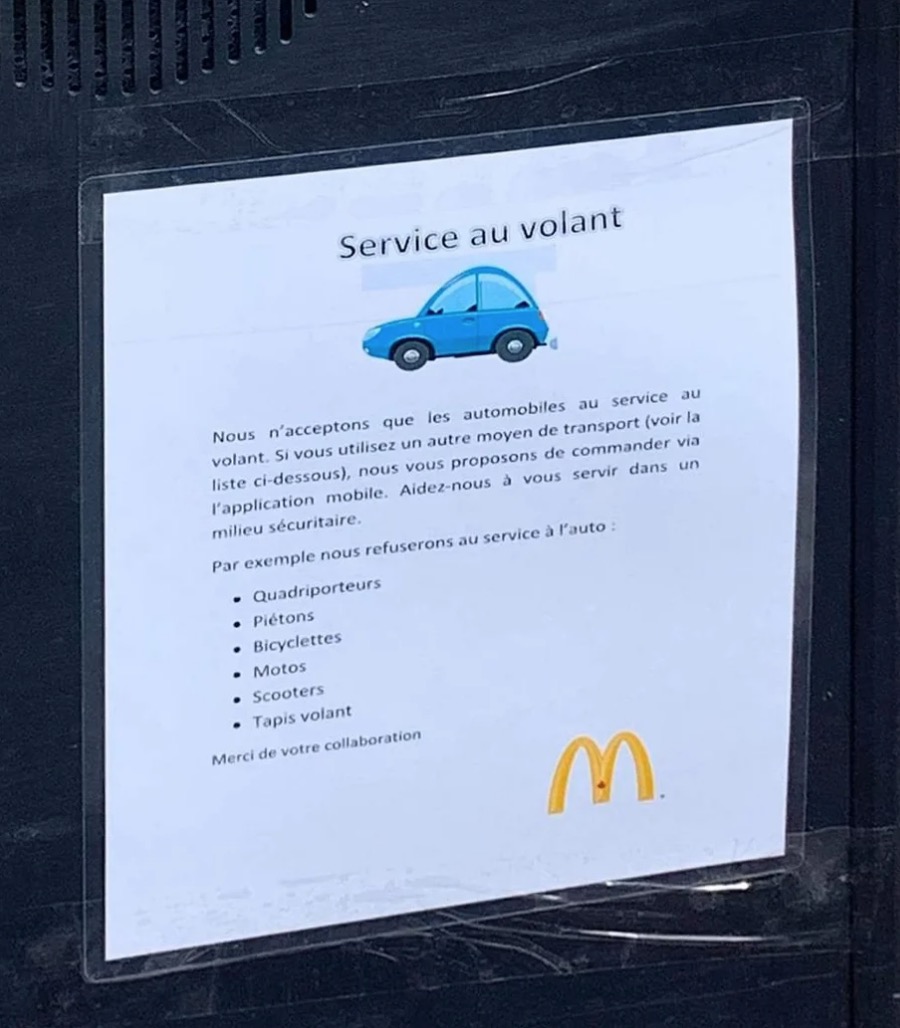 We invite you to subscribe to our Instagram: @petitpetitgamin