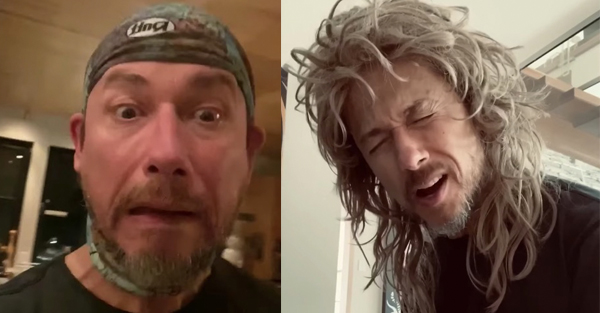 Stéphane Rousseau makes a video with his imaginary friends
Comedian Stéphane Rousseau made the completely exploded and comical Party party video 6 days ago! You could see him improvising silly things in front of his camera. If you haven't watched this video which has over 870 views, you can check it out here. After such a success Stéphane was not going to stop there, that night at 1:00 am he uploaded a new video.
We see that the confinement affects Stéphane, we feel that he has a surplus of energy to spend. In this video, you can attend a party where Stéphane has fun with his imaginary friends. You will meet the cowboy who has a gun that is too cold, the singer with Gerry Boulet flavor and the guy who has a cross-country ski hat who makes a swimming helmet.
We invite you to subscribe to our Instagram: @petitpetitgamin