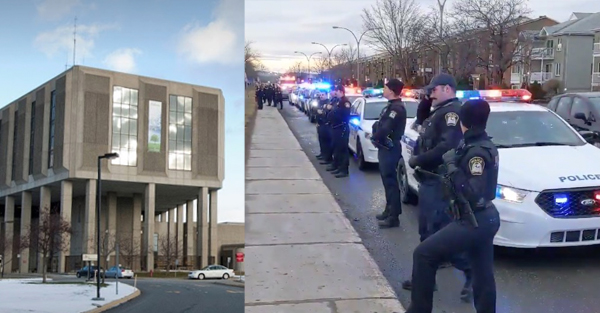 The Laval police officers welcomed the employees of the Cité-de-la-santé hospital this morning
It is now the turn of the police officers of the city of Laval as well as the firefighters to pay tribute to the health personnel. This morning, the employees of theCité-de-la-santé hospital in Laval were greeted with a shower of applause, flashing lights and the sounds of sirens. We can see that there were a lot of police officers as well as cars on Boulevard René-Laennec.
On the Facebook page of Laval Police Department, we can read this message: "[All united] Your Laval police and firefighters created a guard of honor this morning for the employees of the Cité-de-la-Santé hospital who arrive at work. We are engaged and tightly knit in the fight against COVID-19. We continue!". It's really a nice gesture, well done!
This morning, the Laval police and firefighters welcomed employees to the Cité-de-la-santé hospital. pic.twitter.com/GGcW0qHjZR

- Marie-Anne Lapierre (@lapierma) March 31, 2020
We invite you to subscribe to our Instagram: @petitpetitgamin