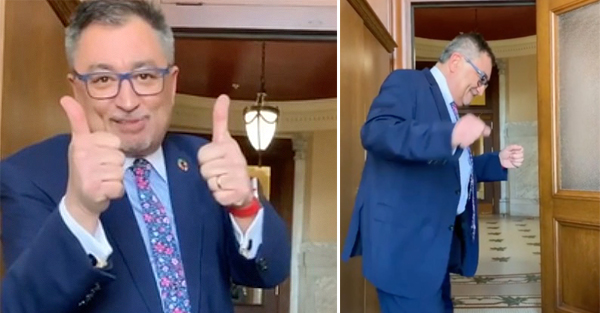 Horacio Arruda danced to Sean Paul and K-maro this afternoon
Doctor Horacio Arruda made dance steps this afternoon at the National Assembly. He can be seen dancing to Sean Paul as well as K-maro. He mentions to the camera "it doesn't make any sense, you are the Quebeckers". This video of the National Director of Public Health was published on the Instagram account of the official photographer of the Premier of Quebec, Émilie Nadeau. I invite you to watch it on Instagram!
Horacio Arruda danced this afternoon to Sean Paul and K-maro (via Alex Ther) pic.twitter.com/Gafct4e4ZV

— Petit Petit Gamin (@PetitPetitGamin) April 1, 2020
I invite you to follow Emilie Nadeau on Insta!