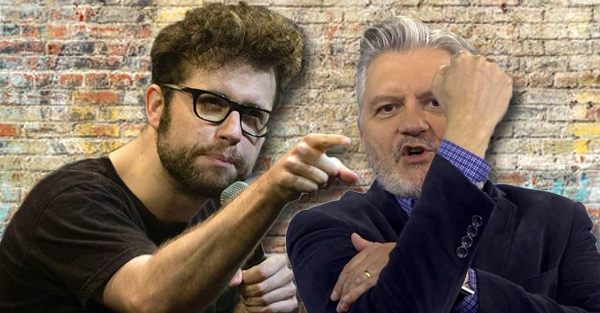 Comedian Fred Dubé is at war with Richard Martineau
Comedian Fred dube don't go with the back of the spoon regarding Sophie durocher et Richard Martineau. He recently wrote a post saying, "Can we put all health measures on hold until Richard Martineau catches the virus?". It didn't take long before Richard was outraged to read something like that and attacked Fred.
Fred dube today made a post to explain himself. He tells us that fans of Richard Martineau et Sophie durocher invade his Facebook page. We can read in his post how he describes the new subscribers who comment on his post. I warn you right away, we can say that Fred dube not afraid of being shocked… he must be getting so many messages of all kinds right now.
One saga after another for Richard at the moment, yesterday it was with Catherine Dorion. If you want to read the whole story, I invite you to check out this article.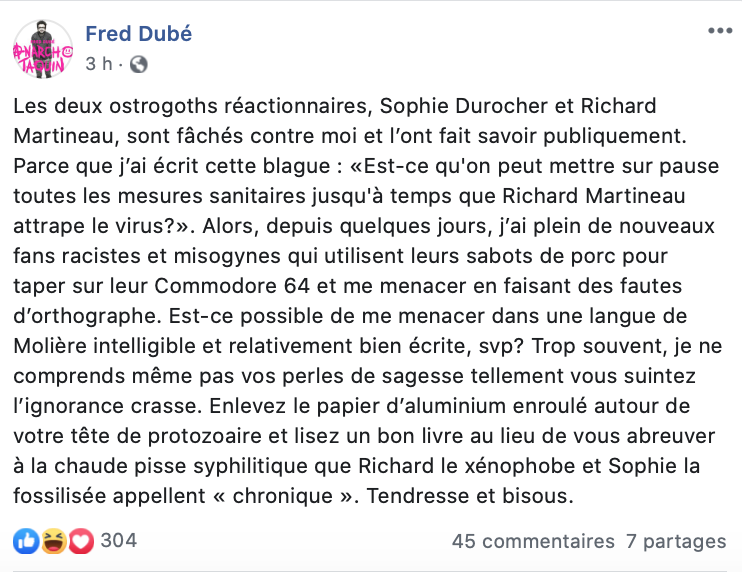 Richard Martineau had an anecdote about Fred Dubé
We invite you to subscribe to our Instagram: @petitpetitgamin