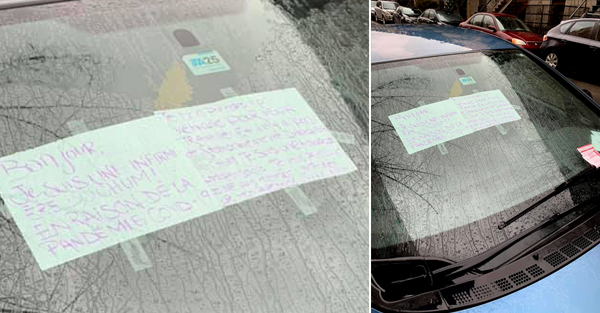 This CHUM nurse receives a ticket in Montreal despite her message
Dominique noel has just published a publication to denounce a situation that took place near his work. While walking in the Ville-Marie borough in Montreal, Dominique saw a car with a message in the window. We could read: "I am a nurse, due to the pandemic there is no parking available. Please don't give me a ticket.". And what do you see in the glass ... a ticket!
I very much agree with Dominique when she says "It lacks compassion, let's say», She did well to publish everything on the internet. An Internet user says to contest this fine: "Horror… Everyone says it but I hope she will challenge !!! I don't understand what may have gone through the agent's head ...". A certain Steve suggests helping the nurse to pay this ticket: "I do not know anyone in this message chain but I am willing to put $ 5. If we find 19 other people that should add up. Contact me again to tell me how to deposit.».
A certain Pierre really does not have the same opinion about this situation, he comments: "Just because someone wrote a message on the windshield doesn't mean that the person is working in a hospital. I too could laugh at any excuse to park in a prohibited place. The person giving the ticket doesn't know that. It's boring but that's it. Another point to know: the person who issued the ticket may never have seen what is written on the paper. They look at the plate, make and model of the car. They will only look at the windshield to check for the presence of a disabled sticker in the sticker areas.»
I don't know if Valérie Plante can intervene, but it seems to me that everything should be done to make everyday life easy for health professionals at this time.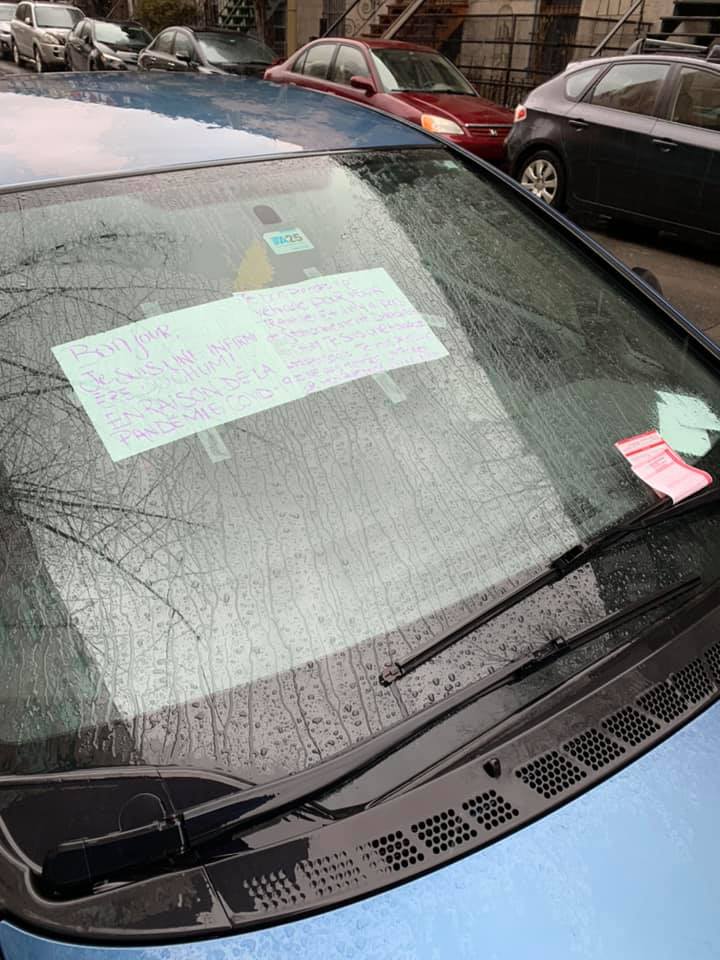 We invite you to subscribe to our Instagram: @petitpetitgamin