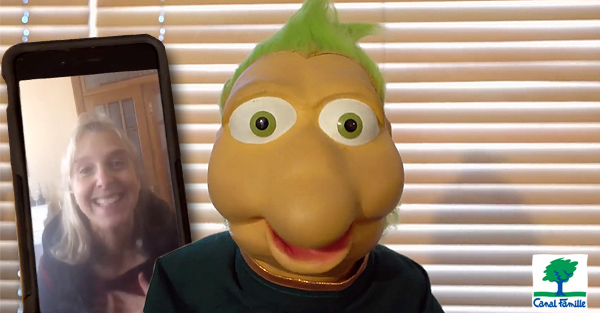 Bibi returns to Earth to send us a message
Ah, lemon! After an absence of nearly 15 minutes, Bibi Z.9.9.9.4.4.X returns to Earth because he heard that a virus was spreading all over the planet. He tells us: "JI missed the Earth a lot. Besides, I came back because I received a lot of messages of concern… When I arrived on Earth, I understood that things were going wrong. Very bad. There is a virus that wants to catch Earthlings: a coronavirus.».
The friendly character with neon green hair shares some tips for keeping us healthy. During the filming of his video, he receives a call of… drum roll… Geneviève! Always nice to see again Bibi and Geneviève in a video capsule.
Maybe we'll get a new season of the show Bibi & Geneviève, because our little alien is stranded on Earth after the borders have been closed.
We invite you to subscribe to our Instagram: @petitpetitgamin