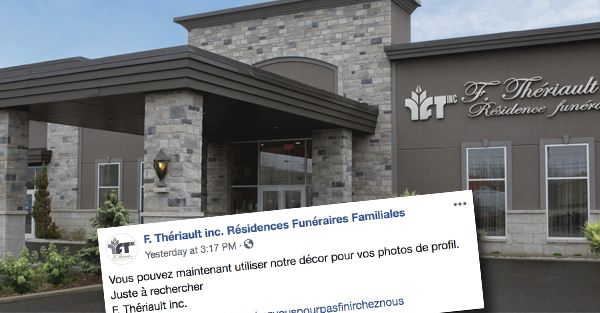 A funeral home in Joliette changes its slogan in connection with this difficult period
The F. Thériault Family Funeral Homes located in Joliette have just changed their slogan. We can now read on their Facebook page this: "Stay at home so you don't end up with us.»And it all ends with the logo F. Thériault inc. Family Funeral Homes. The banner at the top of their Facebook page has been changed and the funeral home team is even asking to use their decor (their image) for our profile photos. We can read: "You can now use our backdrop for your profile pictures. Just to research
F. Thériault inc. Spread the message #stay at home to not end at home". I don't think I'll go that far, but the flash is good!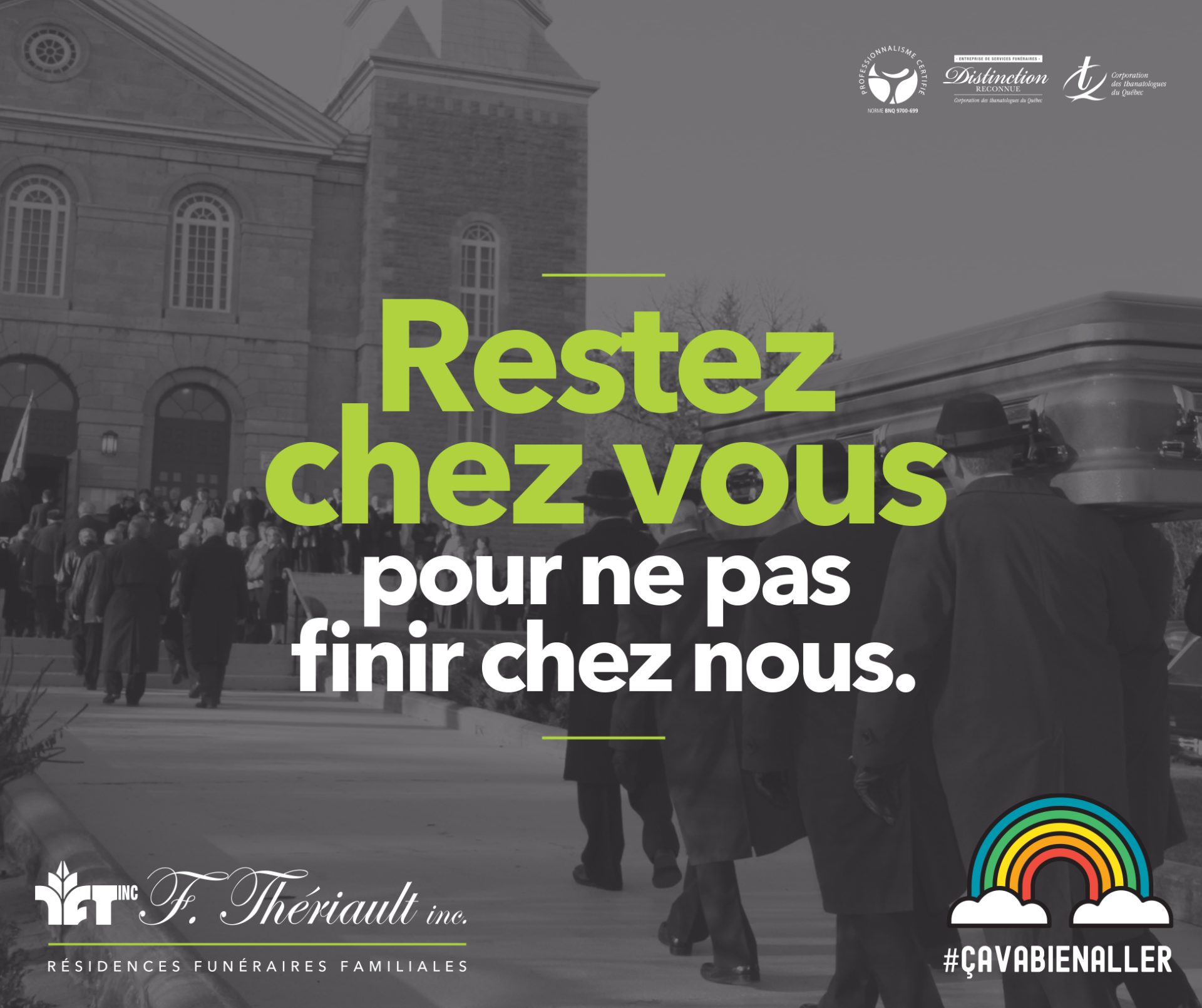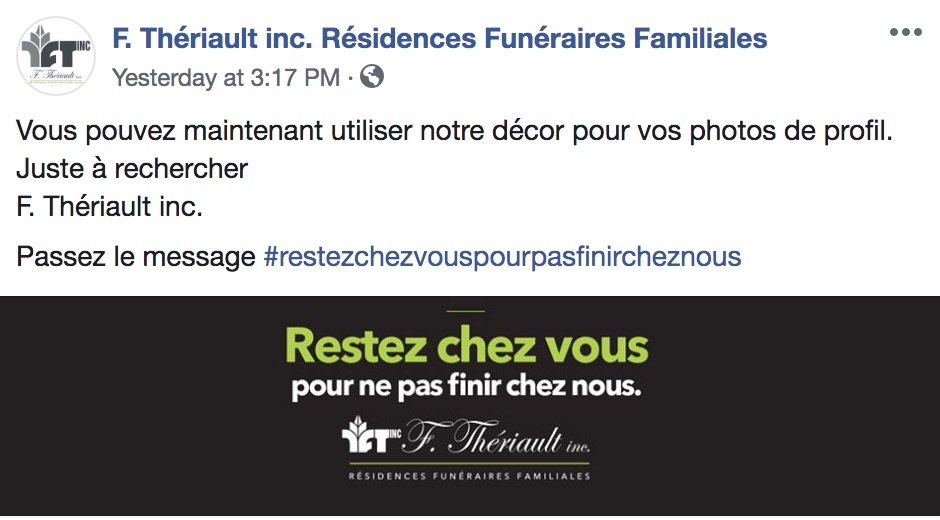 It is not the first time
This is not the first time that this company has been talked about, we remember in 2018 it had advertised in the same genre. On the buses, there was the slogan: "Do not text on the fly, because you could become our customer.».

We invite you to subscribe to our Instagram: @petitpetitgamin