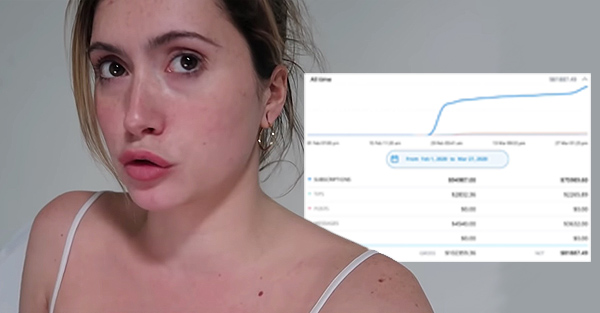 Lysandre Nadeau explains her experience on OnlyFans and reveals the amount she made in 1 month
The YouTuber Lysander Nadeau had promised us that she would release a video as soon as the first payment ofonlyfans was going to end up in his bank account. Thing said, done, she has just uploaded a 20-minute video in which she recounts her entire experience with this web platform. If you don't know onlyfans, it is a place where you can publish daring content of you and that Internet users subscribe by paying an amount each month to consult it. In the case of Lysander Nadeau, she charges $ 20 per month for you to see exclusive photos of her or even videos. This site is not meant just for nude photos / videos of a person, but let's say in the majority of cases that is what happens.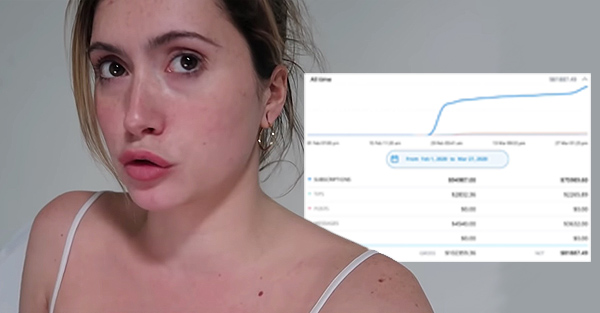 From the start of the video, we can see that all of Quebec was talking about it when she announced that she had opened an account. CKOI, 98,5 FM, Hollywood PQ, EnVedette… everyone had an opinion on this Lysander news as well as the repercussions. I imagine that Lysander Nadeau was to receive a mountain of positive and negative messages as well.
Frankly, Lysander says it's going to be his biggest month on the money side on onlyfans. Several people subscribed because they were curious. She also thinks other people will unsubscribe because they are going to want more photos of her. Before revealing the amount she made in a month, Lysander Nadeau explains everything to us:
«I received a very large amount of money in my account this morning. I took the leap… I realize it's all very real. When I did the stories, I said: "I'm going to buy myself shoes, I'm going to tour Europe", it's because I didn't realize that this amount of money was going to be so big. money there. I admit that this money, I will not touch it. Right now I don't know what I'm going to do with it yet, I want to be brilliant with it, I want to do a good job. ».
Finally, she tells us transparently that 4000 people have subscribed to her onlyfans, which earned the popular YouTuber $ 112 CAD for 000 month. She made money with the subscriptions, with the tips (because yes you can give some) and with the concept of exclusive photo that you have to pay again to have access to this content. She tells us that she will not touch this amount, that she wants to use it wisely.