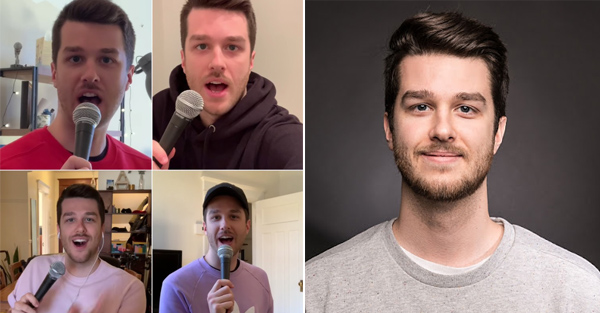 Comedian Pierre-Yves Roy-Desmarais makes a video on video conferencing bugs
Comedian Pierre-Yves Roy-Desmarais had a great flash for his most recent video. He decided to compose a song on videoconferencing. Currently, everyone uses this medium to communicate with their friends. Whether it is with FaceTime, Zoom, Skype… it is with means of the sort that we can redo happy hours, parties or even simply take news.
Pierre-Yves Roy-Desmarais decided in his song to highlight the different things that can happen in a video conference. The first character experiences an awkward situation when his naked roommate walks around and is featured in the video. Another character tries to hide that he is sitting comfortably on the bowl while he talks to his friends. My favorite is the one who is overconfident chatting and everyone is like, "We can't hear you Claude!And finally, the last and not the least, the one that his internet is very slow and everything freezes.
A simple concept, but so funny! I would have taken even more, the video ends too quickly. I think I have listened to it 10 times so much that I find it good! Good game.
We invite you to subscribe to our Instagram: @petitpetitgamin