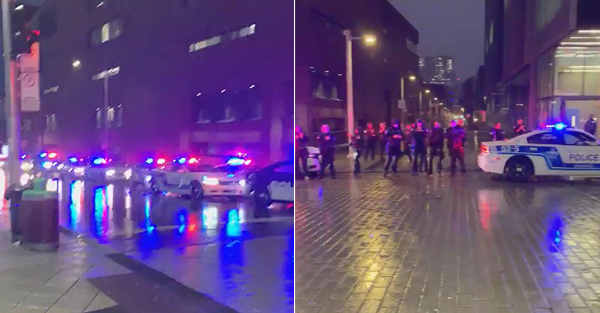 A unique moment has just taken place in front of the CHUM this night
The Montreal police officers decided to pay tribute to health professionals last night. Many vehicles as well as police officers parked in front of the Center hospitalier de l'Université de Montréal to applaud and make noise. Valérie St-Onge who published this video writes: "The police came to say thank you for all our efforts in these difficult times". It really is a unique moment, you can even hear someone say in the video "I have chills".
Valérie goes on to say: "Live, it was even more intense and beautiful !! It didn't take long for tears to come to my eyes after just a few seconds.».
We invite you to subscribe to our Instagram: @petitpetitgamin